Easy DIY Treatments For Dry Lips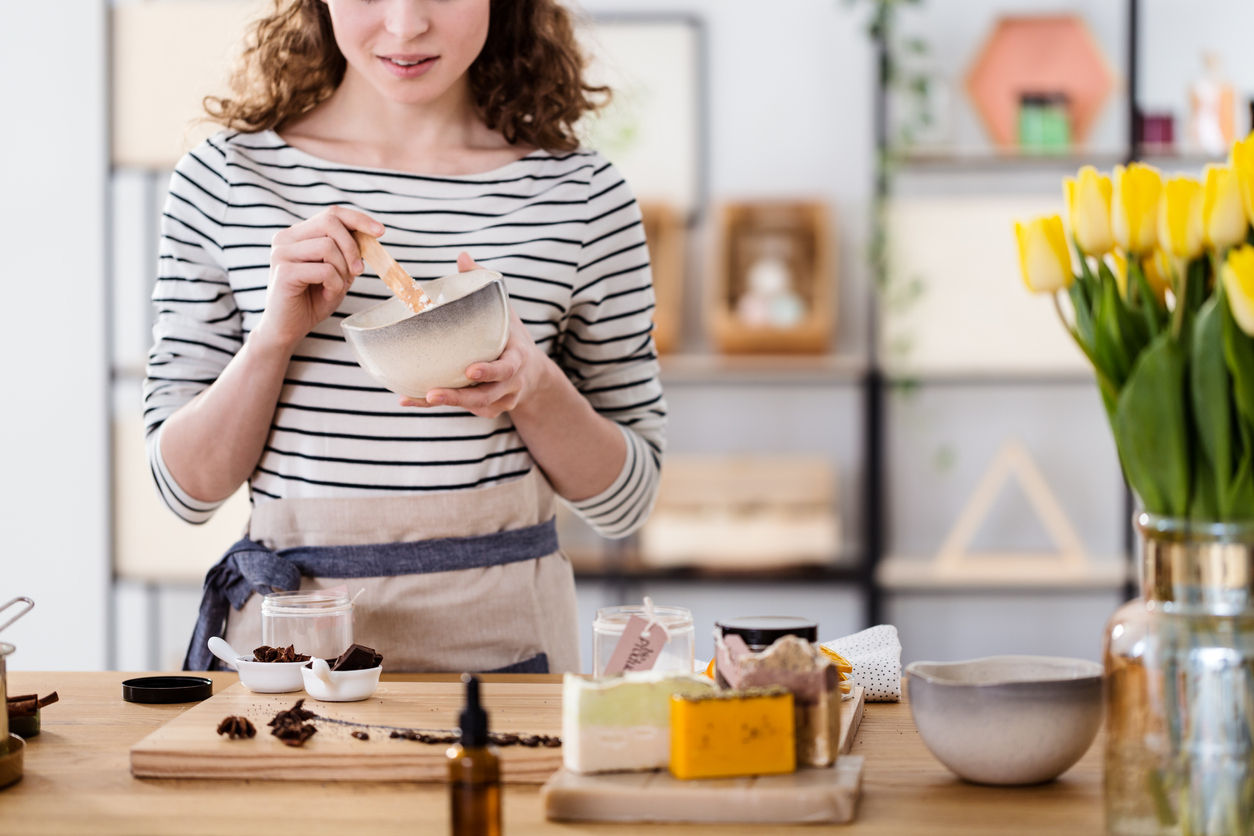 Dry lips are a common winter irritation. Frigid temperatures can leave lips incredibly dry, cracked and irritated. One way to soothe and nourish your lips this season is with an easy, at home lip treatment. From an invigorating cinnamon scrub to a calming coconut balm, we'll help you pamper your lips this season. Check out some of the internet's most shared treatments below.
1). Exfoliate with a brown sugar and honey lip scrub. If you suffer from dry, peeling lips during the winter season then try this DIY sugar lip scrub for a smooth, luscious pout. In a small bowl, mix one teaspoon of honey and two teaspoons of brown sugar into a creamy paste. Slather the mixture onto your lips and gently scrub with your fingers in small circular motions until lips begin to feel soft. The honey soothes and heals dry, sore lips while the brown sugar works to slough off dead, flaky skin so your favourite cranberry lip shade glides on effortlessly for a flawless pout.
2). Reinvigorate your lips with a cinnamon scrub. Mix 2 tablespoons of brown sugar, ½ teaspoon of cinnamon powder, ½ tablespoon honey and ½ tablespoon olive oil. Apply to lips and blend in to exfoliate. Remove with warm water.
3). Soothe chapped lips with a peppermint and vanilla lip scrub. For peppermint lovers who crave the taste of mint, create your own peppermint lip scrub to add to your beauty routine for a minty, candied smell perfect for the holidays. Combine two teaspoons of white sugar with one teaspoon of jojoba oil and add three drops of peppermint essential oil. Infuse a bit of vanilla extract for a sweet, delicious scent. The jojoba oil will work to deeply moisturize your skin while the peppermint oil will give a cool, refreshing burst to rejuvenate your lips for a supple kiss.
4). Moisturize dry lips with a coconut lip balm. Melt one tablespoon of grated beeswax with a tablespoon of coconut oil and a teaspoon of shea butter in a small double boiler until it forms a consistent texture. Add a few drops of Vitamin E oil then pour the mixture into an empty jar and let it cool until it hardens. For use, simply rub your finger on the product to warm it up and apply the lip balm to your lips.
---
---
SUBSCRIBE NOW
Free to join! Get the hottest fashion, beauty and celebrity news, enter exclusive subscriber giveaways and be the first to receive the full digital version of REAL STYLE magazine.
JOIN NOW!