"12 Monkeys" Star Amanda Schull Talks Beauty Must-Haves, Hair & Fitness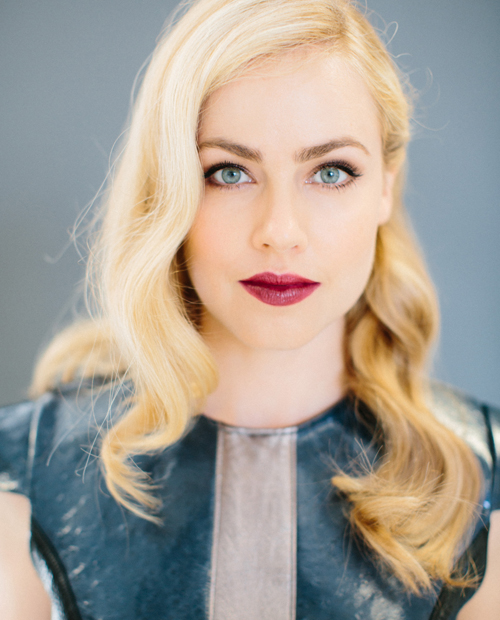 On the Syfy series 12 Monkeys, Amanda Schull manages to stun as her character Dr. Cassandra Railly. The golden-haired actress and former professional ballerina, who hails from Honolulu, Hawaii, is a natural beauty with her flawless skin and piercing light eyes. Real Style chatted with Schull about her beauty essentials, skincare tips, hair care regimen and more. Here's what the gorgeous star had to share with us about looking and feeling her very best.
12 Monkeys airs Mondays on Syfy at 9/8 p.m. CT
Real Style: What are your five favourite beauty products?
Amanda: Cetaphil Face Cleanser, Fresh Lip Treatment in Rose, Shiseido Blotting Papers, Laura Mercier Eye Basics in Flax and Bare Minerals Flawless Definition Mascara.
Real Style: Describe your skincare regimen.
Amanda: I wash my face with only water in the morning and am fairly militant about my moisturizer and SPF routine. If I exercise and sweat, I use a makeup removing wipe (Burt's Bees Facial Cleansing Towelettes) to clean my face, and reapply my moisturizer and SPF in the afternoon. At night I wash my face and slather on the moisturizer again!
Real Style: Do you have any top tips for maintaining your hair?
Amanda: I try not to use a lot of product on my hair. I think I am a bit of a nightmare for stylists because I am always trying to get them to achieve their desired look without any hairspray or gel. The one product that works best for my hair, and isn't too damaging is hair wax.  That is what I prefer to use on set for touch ups as well.
Real Style: How do you stay in shape and fit with a busy schedule?
Amanda: I try to carve a little time for exercise every day.  Sometimes that is only 45 minutes of mat exercises, other days I have time to do a structured class like ballet or barre class. If I have a really early call time and don't have a chance to exercise before work, I will bring a TheraBand to set to do strengthening exercises between scenes.
Real Style: Lastly, what is the best beauty advice that you've ever received and why?
Amanda: My mother taught me to take care of my fair skin in the sun. Lots of sunscreen, sun hats and shade!
Photo: Annie McElwain
---
---
SUBSCRIBE NOW
Free to join! Get the hottest fashion, beauty and celebrity news, enter exclusive subscriber giveaways and be the first to receive the full digital version of REAL STYLE magazine every month.
JOIN NOW!