Canadian Amusement Parks You'll Want To Visit This Year
With warmer weather arriving and summer right around the corner, amusement parks across the country are starting to open. Each offer adventures the whole family can enjoy, and thankfully you don't need to worry about packing your things, getting your passports ready or hopping on a flight, because they are right in your own backyard. It doesn't matter what province you live in either, because amusement parks can be found all across the country. Here are some of the best.
Canada's Wonderland, Vaughan, Ontario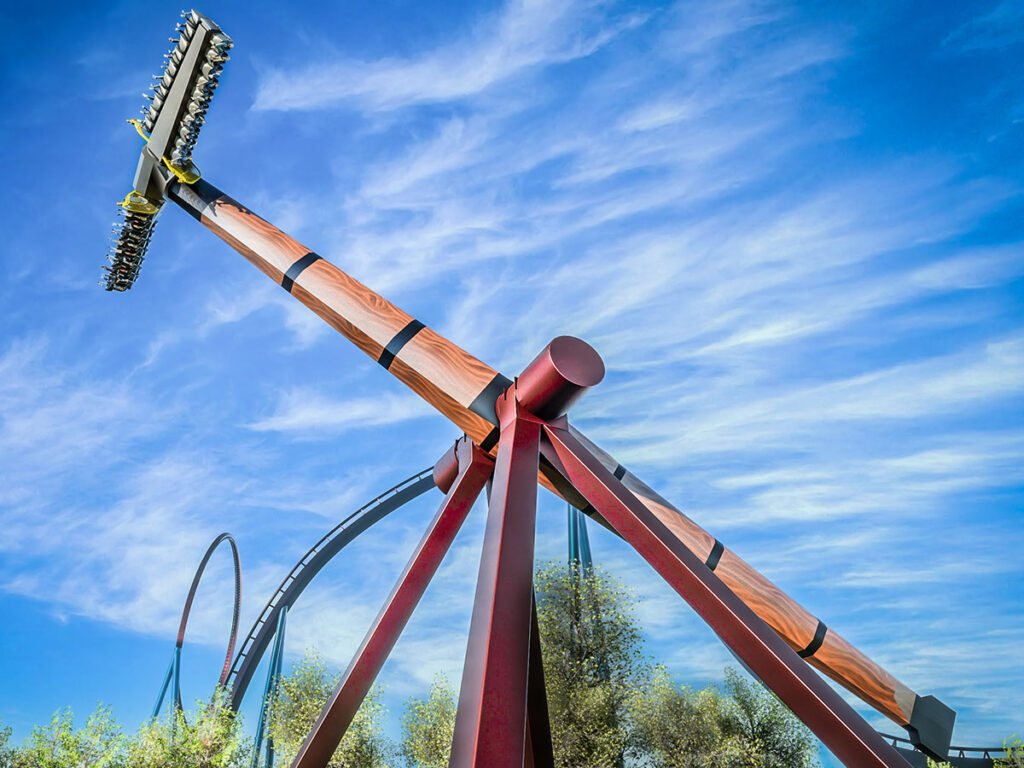 Photo: Canada's Wonderland Facebook
Canada's Wonderland, located just outside of Toronto, is by far the biggest and best of all amusements parks in Canada. Open since 1981, Canada's Wonderland is a 300-acre park that has a little something for everyone. From 18 roller coasters, to bumper cars, live performances and more, families can spend the day at the park and still not see everything. The new ride this year is called the Tundra Twister, a giant looping ride with rotating gondola arms that climbs to heights of 47 meters and speeds of 75 km/h. If the weather gets too hot, families can cool off at Splash Works Waterpark for an added fee. The park is set to open for the season on May 5th, and will stay open throughout the summer until October.
Sandspit Amusement Park, Green Gables, Prince Edward Island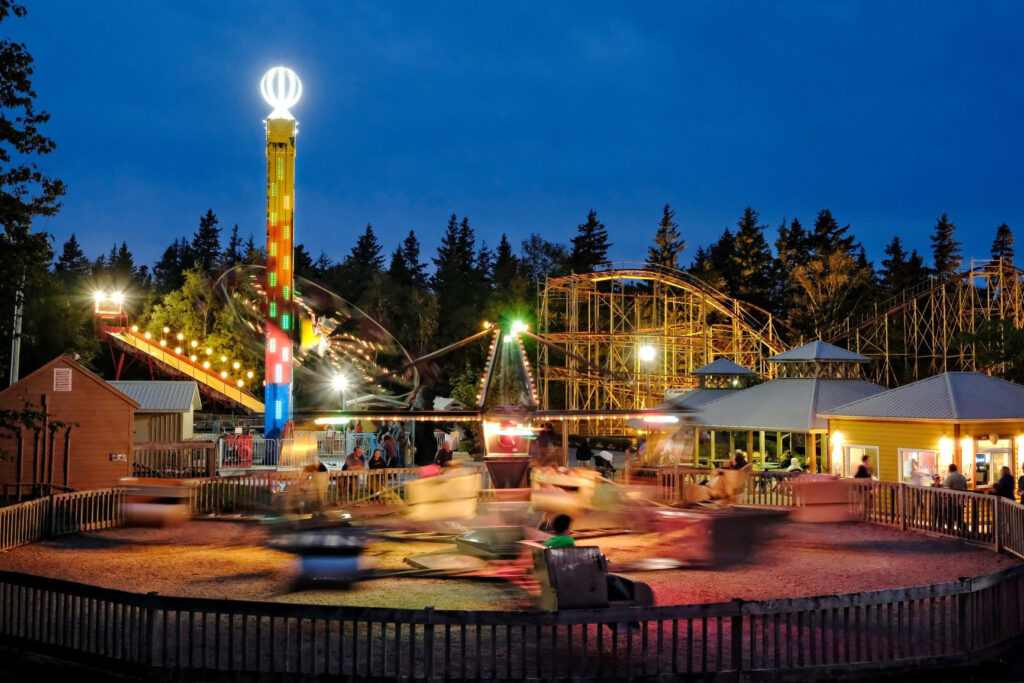 Photo: Sandspit Amusement Park Facebook
Sandspit Amusement Park is an award winning, family-friendly park that is located in Cavendish PEI. With no entry fee it is one of the cheaper attractions on the list, but you will still have to pay to go on the rides including the Cyclone roller-coaster, the longest roller coaster in Atlantic Canada, and the 70-foot high Ferris wheel. The park also offers miniature golf, bumper boats and carnival games. Patrons are encouraged to bring their own food, which can also save them money. The park is set to open in the middle of June in 2023.
Galaxyland, Edmonton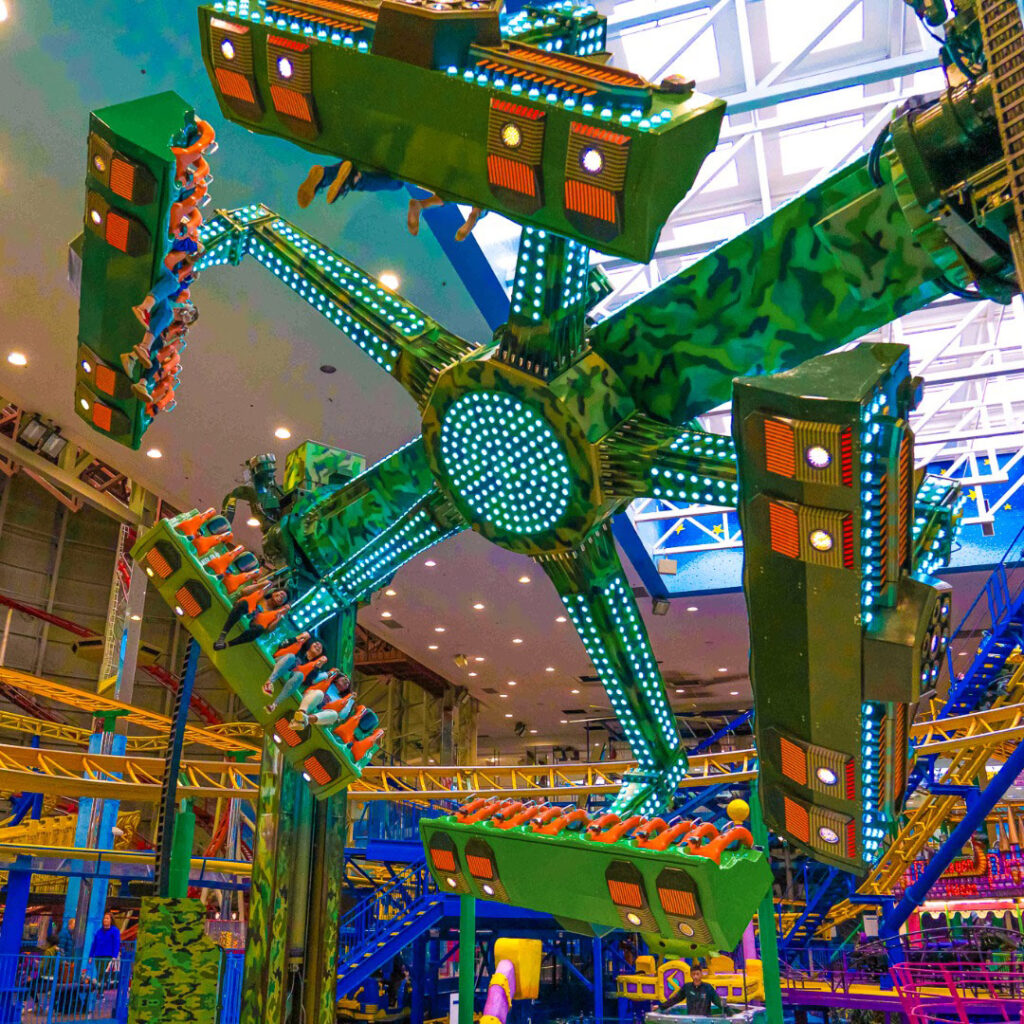 Photo: West Edmonton Mall Facebook
Located inside the West Edmonton Mall, Galaxyland is the biggest indoor amusement park in North America. Open all day, every day, year-around, this three and a half acre amusement park features 27 rides, including four full-size roller coasters, and play areas for kids of all ages. And if you think an indoor roller coaster couldn't possibly be thrilling, think again, the Mindbender is the world's largest indoor triple-loop coaster that runs almost 4,000 feet in length. Of course when you are finished with the amusement park, you can go shopping in the largest shopping mall in North America.
La Ronde, Montreal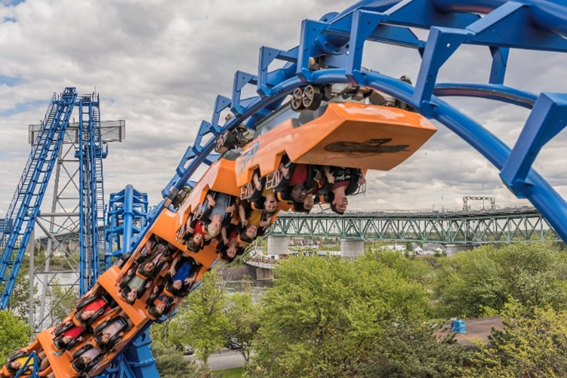 Photo: La Ronde Facebook
Families from all over Quebec and the Maritimes make the journey to Montreal every summer to visit La Ronde, the second largest amusement park in Canada. Canada's only Six Flags park opens on May 20, and has some of the most intense rides in the country. The Goliath roller coaster reaches a maximum height of 175 feet with top speeds of 110 kilometres per hour, and The Boomerang sends you forwards and backwards through loops at 75 kilometres per hour. For those looking for a less intense ride you can check out the Galopant, the oldest wooden carousel in the world.
Playland at the PNE, Vancouver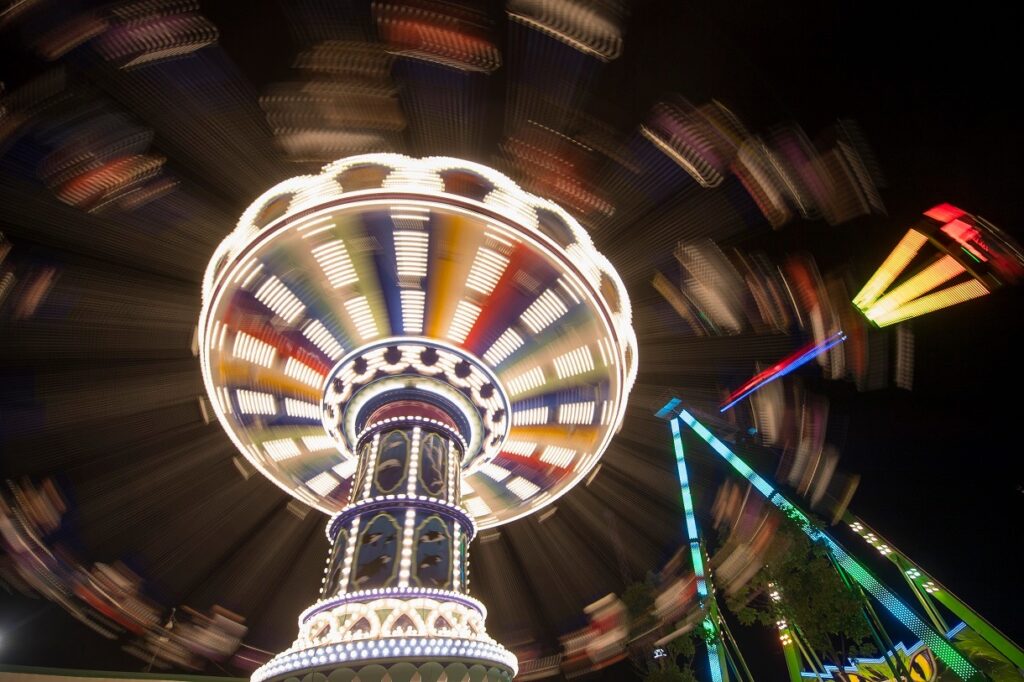 Photo: PNE Playland Facebook
Canada's oldest amusement park is still as popular today as it was when it was when it opened in 1910. This year they celebrate 65th anniversary of the Wooden Roller Coaster, a refurbished ride that has been on the grounds since 1958. It's considered to be the best wooden roller coaster in the country. The park is open from June 3 until August 18, and features 19 rides, 20 midway games, a haunted house and an arcade.
---
---