Canadian Theme Parks To Visit This Summer
Whether you have kids of your own or you're simply still young at heart, theme parks are fun for all ages. There is something nostalgic about spending a summer day, snacking on cotton candy or braving gravity-defying roller coasters. From coast-to-coast there are a number of adventure-packed theme parks to visit. You can dare to ride Canada's largest and fastest coaster or play mini-golf in the shadows of the Rocky Mountains. Read on for Real Style's roundup of theme parks to visit in Canada.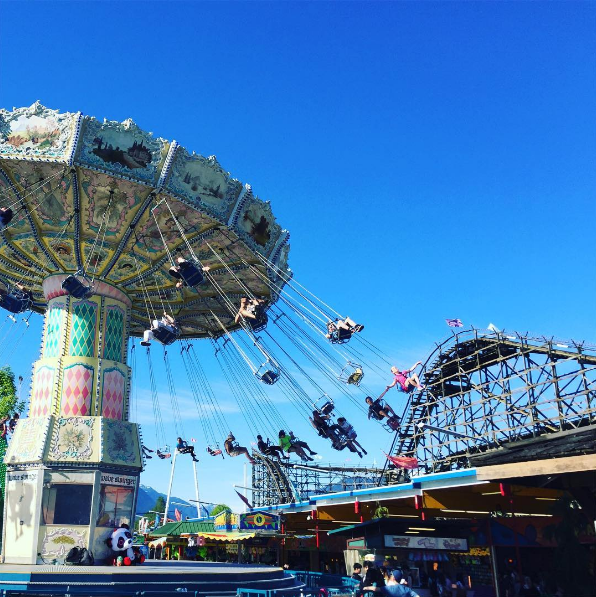 Photo: guo_li_yin from Instagram
Playland, BC
Part of the Pacific National Exhibition, Playland is the West Coast's destination for extreme rides, attractions and games. With names like Atmosfear and The Beast, these coasters are not for the faint of heart. Kids can enjoy over a dozen family-friendly rides at Kids Playce, including three new rides for little thrill seekers. If you're prone to motion-sickness, don't fret, Playland offers a number of other attractions such as a haunted house, mini golf course and arcade.
Calaway Park, AB
Calaway Park is said to be Western Canada's largest outdoor amusement park. Located just west of Calgary, it's been operating for over 30 years and prides itself on 'family-friendly fun'. It's a popular destination for families with small children. There are also campgrounds and RV parks for those who want to maximize their time.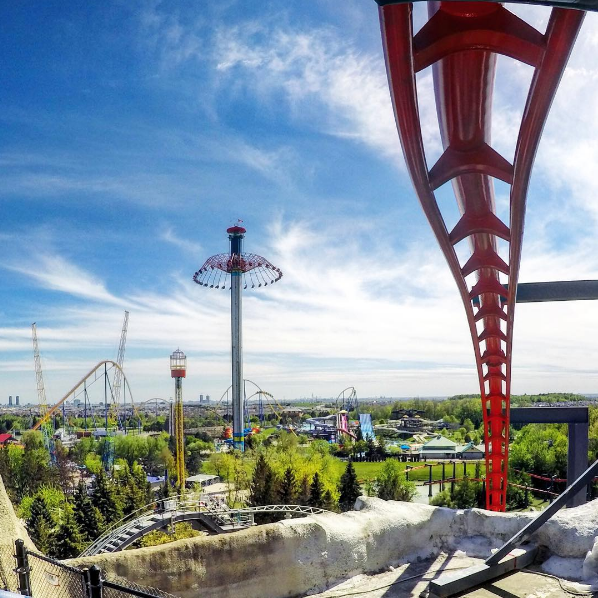 Photo: izacass from Instagram
Canada's Wonderland, ON
Spanning over 330 acres, Canada's Wonderland is the country's largest amusement park. It is home to over 60 rides and a 20-acre water park, Splash Works. The park is known for its famous funnel cakes and rides like Leviathan and Behemoth, some of the fastest and tallest coasters in the country. Located north of Toronto in Vaughan, Canada's Wonderland has served as one of the GTA's top summer destinations.
La Ronde, QC
Located in Montreal on Saint Helen Island and spanning over 146 acres of land, La Ronde is the only park in Canada owned by amusement park giant Six Flags. It boasts 40 rides, including the popular coaster Le Monstre, which is the tallest two-track wooden coaster in the world. It's also home to the Galopant, which was built in 1885 and is the oldest wooden carousel in the world.
---
---