Halloween 2018 Events Across Canada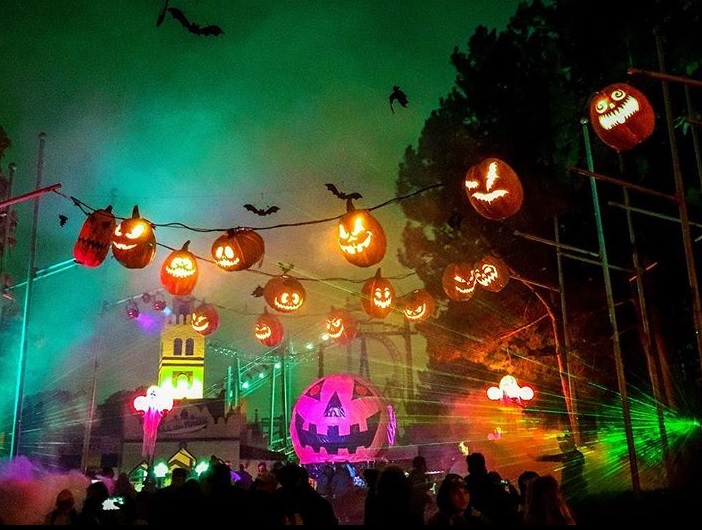 Photo: tpmvideos on Instagram
If you are wondering where to head for All Hallows' Eve this year, there are plenty of options besides a night of watching scary movies at home. For those who are more adventurous and want to venture outside of the typical house party, a spooky Halloween fest can help you get into the mood to party the night away. Here's what to do, whether you are based in Toronto or Montreal.
Canada's Wonderland, Halloween Haunt, Vaughan, Ontario
From 7 p.m. until 12 midnight every night until October 31, the Greater Toronto Area's favourite amusement park transforms into a spooky, seasonal festival. Although Wonderland might be a popular spot during the summer months, it quickly becomes a scary sight once October hits, with monsters and goblins everywhere to be seen. Meanwhile, haunted houses and Halloween décor turn up the frightful factor.
Fright Nights at the PNE, Vancouver
For those who are located in Vancouver, Fright Nights bring fear and fun to Playland at the PNE. Until October 31, Fright Nights allows goblins and ghouls in Van City to experience the Halloween spirit. The event claims to offer up to eight haunted houses, 20 rides and a series of spooky performances from the Monsters of Schlock.
Montreal Zombie Walk
If you are in MTL, you can participate in the Montreal Zombie Walk on October 27. This year, Montreal zombies will be meeting at the Place Du Canada, and the walk begins at 3 p.m sharp. It's a perfect opportunity to practice your zombie makeup for Halloween, grab your friends and go march all over the streets of Montreal in true frightening form.
---
---