Fan Expo Canada Hits 25 Years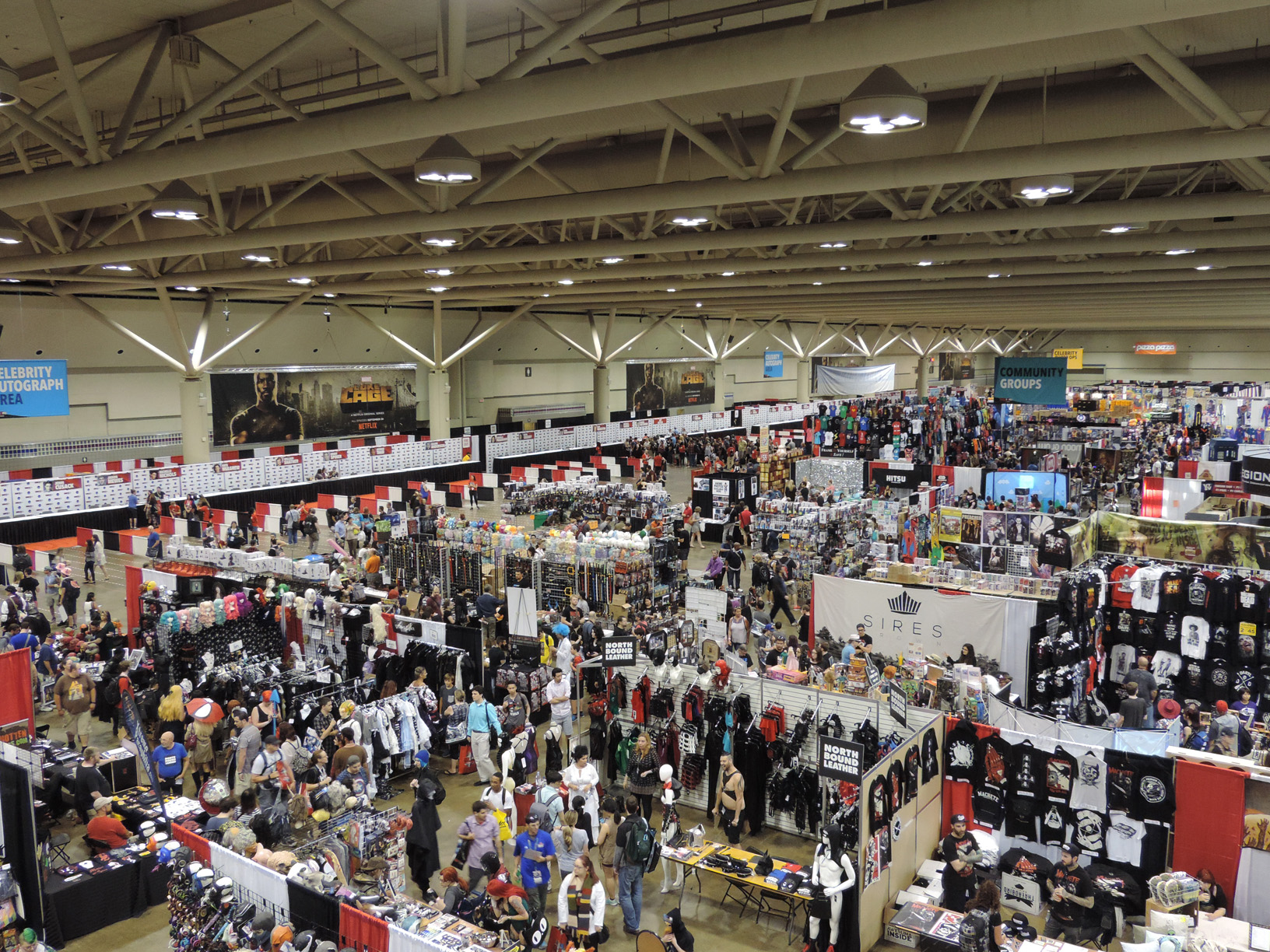 Canada's largest pop culture exhibition Fan Expo returns to Canada today and runs all weekend long. For their 25th anniversary they've pulled out some of the biggest names in geekdom, from comic book writers, movie stars, anime, horror, science fiction and much more.
It's hard to think of Fan Expo without taking a look at the celebrities attending this year. From John Travolta to Mia Farrow, Brendan Fraser, Jeff Goldblum and more, there is really someone for everyone. Organizers have done a great job putting together mini-reunions of some of your favourite TV shows and movies as well. This year there is a Saved By The Bell reunion (with stars Mark-Paul Gosselaar, Mario Lopez and Elizabeth Berkley), a Smallville reunion (Tom Welling, Kristin Kreuk, Michael Rosenbaum and Laura Vandervoort), and a Goonies reunion (Corey Feldman, Sean Astin and Ke Huy Quan). You also have a chance to meet the cast of CBC's hit series Kim's Convenience and CTV's hit Corner Gas. And really, all these names are just the tip of the iceberg.
On the comic book side of things, there are some pretty big names attending this year. Todd McFarlane and Jim Lee have been two of the most influential comic book creators of the last three decades, and both are in attendance this year. Organizers have also brought out a smattering of superstar artists and writers from the past and the present to sign autographs, chat and of course draw for their fans.
Fan Expo is not just about meeting celebrities, getting autographs and having your picture taken with them (although it is rather cool, and a big reason to go), there are plenty of other things to do as well. There is of course cosplay, where people of all ages dress up as their favourite characters from comic books, movies and novels. Even if you don't dress up, it's still fun to see those that do. There are also hundreds of vendors selling their products, a lot of which can't be easily found in your local shops. There are escape rooms set up for you to try and solve and, well, escape from. There are seminars, interviews, and viewing lounges. You can find out what inspires some of your favourite celebrities and writers. You can watch artists duel, and have a chance to win their artwork when they are finished. There are tabletop gaming rooms, where you can play your favourite games or try a new one. And believe it or not, there is even speed dating. You can litterally spend hours at Fan Expo, and not see everything.
Fan Expo runs August 22-25, and you should be prepared for large crowds. You should also expect to have a lot of fun, and get a lot of exercise walking the floor. It's an annual experience you just won't want to miss.
---
---