Things To Do This August In Toronto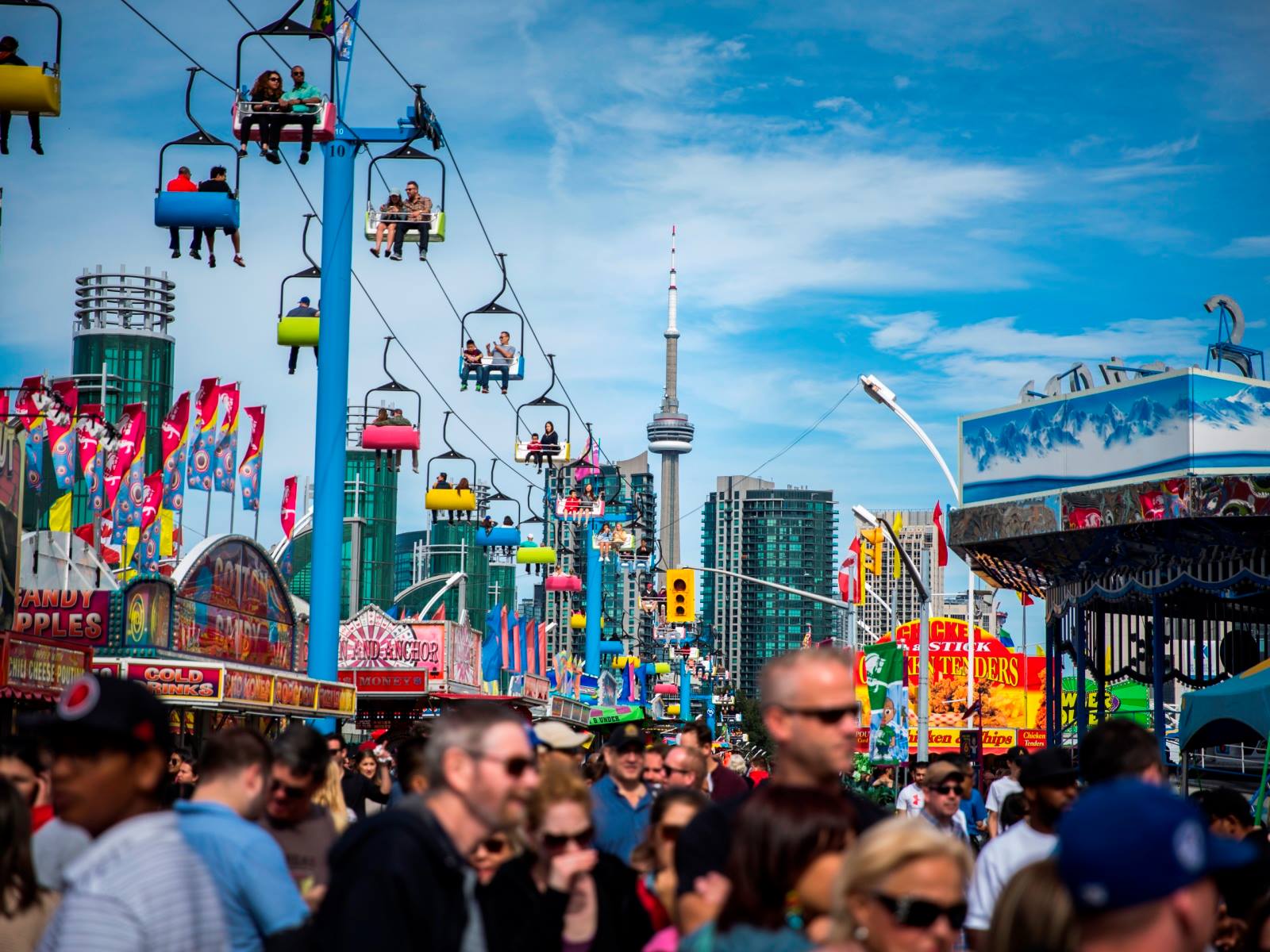 The dog days of summer are upon us, and if you are like most of us you are looking for ways to celebrate the last full month of the season. Not worry though, there are plenty of things to see and do this month. So much so that you will discover you don't have enough time to see it all. From festivals, celebration, concerts and more, here are some of the best things to do this August in Toronto.
Canadian National Exhibition (CNE) – August 18 – September 4 at Exhibition Place
For many, attending the CNE is a summer must. This year returning favourites, including the SuperDogs show, the Canadian International Air Show and the Drone show will be joined by an all-new fountain show. The Sparkling Symphony as it's called will feature a timed laser and water propulsion each evening. Don't fret however, if you can't attend at night, you can still see one of three dancing fountain shows during the day, just without the lasers. Paul James, Dionne Warwick, Kim Mitchell, Amanda Marshall and Jann Arden highlight phenomenal live music performed across seven stages. And of course you will have plenty of choices for food, games, rides and exhibits to keep you busy.
Fan Expo – August 24 – 27 at Metro Toronto Convention Centre 
Canada's largest comics, sci-fi, horror, anime, gaming and cosplay showcase returns again this summer.  Like usual you can expect plenty of entertainment and plenty of things to catch your attention. You can get up close and personal with some of your favourite celebrities such as Hayden Christensen, Millie Bobby Brown, Chevy Chase, Christina Ricci, Anson Mount, Ralph Macchio, Christie Brinkley and more. Have you picture taken with a cosplayer, or get an autograph from a comic book artist or writer. You might just find you don't have enough time to do everything you'd like.
Taste of the Danforth – August 11 – 13 on the Danforth
Many people were disappointed when Taste of the Danforth didn't return last year after taking a break during the pandemic, but this year it's making a triumphant return. It's Canada's largest street festival, attracting over 1.65 million visitors, and this year they are calling for it to be even bigger. With dozens of free activities, exhibitors, free music, and of course food, there is a little something for everyone.
Other Food Festivals
It seems like every neighbourhood in the city has a food festival this year, with live entertainment, rides and plenty of food for you to try. For example:
Taste of Manila – August 19 – 20, Wilson Ave. and Bathurst St. – The longest running Filipino street festival in Toronto is back, giving you the opportunity to taste some of their finest foods.
Toronto Chinatown Festival – August 19 – 20, West of Spadina Avenue between St. Andrew Street & Sullivan Street – It's been a couple of year, but Chinatown's popular summer street festival is finally back. Enjoy street food, traditional dancing, Kung Fu demonstrations and more.
TAIWANFest Toronto – August 26 – 28, Harbourfront Centre – Discover the culture and food of Taiwan, Indonesia and Malaysia all in one place. You'll be glad you came out.
Toronto Korean Festival – August 25 – 27 , Mel Lastman Square – From K-Pop to Tae Kwon Do, Korean culture has been extremely popular the last few years, and over the final weekend of August you can indulge yourself in it.
Photo: CNE Toronto Facebook
---
---