Perfect August Events To Help Celebrate The End Of Summer In Ontario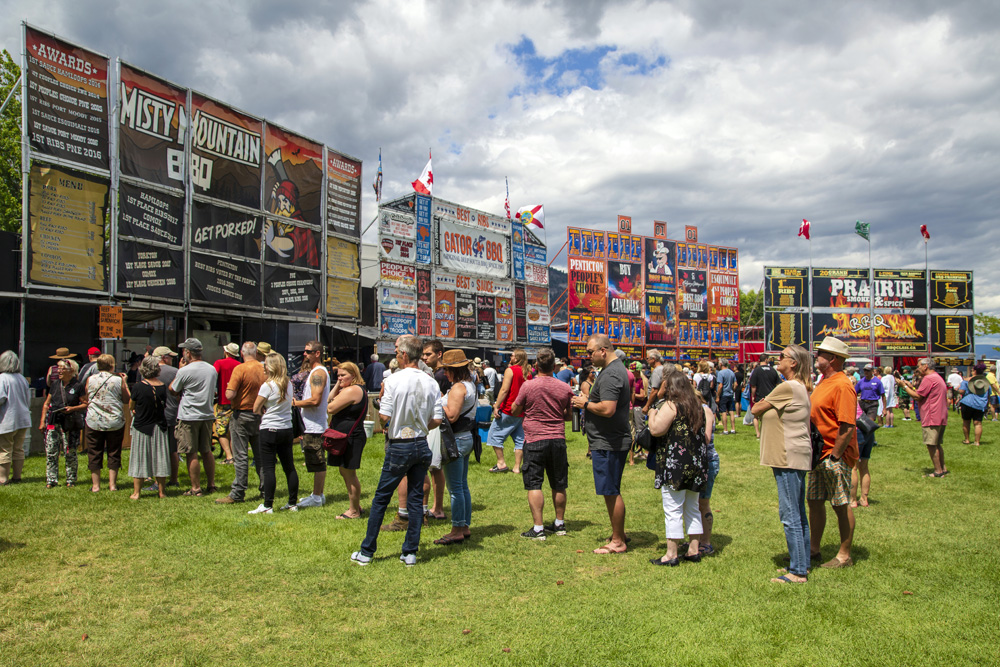 Let's face it, mid-late August is the time of the year where you might start feeling a little blue. After all the summer is quickly coming to an end, you're starting to run around getting the children ready for school, and a lot of the major festivals and events have already happened. Don't fret though, there are plenty of more things happening in August. Here are some of our favourites.
Havelock Country Jamboree – Aug. 15-18: Come join in the fun with 25 country entertainers in a weekend long jamboree where you get to listen to great music, and camp out with your fellow country music fans. This year features Brett Kissel, Randy Bachman, April Wine, Jamie Warren and more.
Dundas Cactus Festival (Hamilton) – Aug. 16-18: For 44 years Dundas has been celebrating Cactus in August, and visitors from across the nation come out to help. The family fun festival runs for 3 days and includes 4 entertainment stages, event zones and over 100 street vendors.
Carrot Fest (Bradford) – Aug. 16-17: One of Canada's top carrot producing regions celebrates the vegetable over the course of two days, including a large vendor market with hundreds of vendors, Aqua Dogs, Professional Wrestling events, BMX Stunt Shows, Kids Zone, live stage entertainment and more!
Canadian National Exhibition (Toronto) – Aug. 16-Sept. 2: The end of summer isn't here until the CNE arrives. For two weeks the largest exhibition of its kind in Canada will deliver top food, concerts, comedy, and of course exhibitors.
Buckhorn Fine Art Festival (Buckthorn) – Aug. 17-18: For 42 years, the award winning Buckhorn Festival of the Arts has been curating a gallery-quality fine art festival. This event appeals to everyone who enjoys art, from enthusiasts to collectors. The event also celebrates local cuisine and musical talent.
Fan Expo (Toronto) – Aug. 22 – 25: What started out as an event for comic book collectors and geeks has turned into a family affair for everyone to enjoy. It's a celebration of pop culture, with celebrity guests, cosplay, hundreds of vendors and more.
Tecumseh Corn Festival (Tecumseh) – Aug. 23-25: Highlighted by a parade and a car show, the Tecumseh Corn Festival is celebrating their 44th year. There are also plenty of other things to do and see, including a corn eating contest, pony rides, musical entertainment and even a Miss Tecumseh Pageant.
Winona Peach Festival (Winona) – Aug. 23-25: Since 1967, this festival has been run solely by volunteers. It features great local food and talent, including a circus. Of course the entire focus of the festival is the peach, complete with peach filled pies, crepes, cobbler and a Peach Sundae.
Canada's Largest Ribfest(Burlington) – Aug. 30 – Sept.2: Nothing says summer more than a ribfest, and this one happens to be Canada's biggest. From live entertainment all weekend long, to the judging of the ribs, the event is a great way to wind down during the labour day weekend and prepare yourself for fall.
Photo: Istock
---
---