Green Shades Lead As A Popular Interior Design Trend For 2017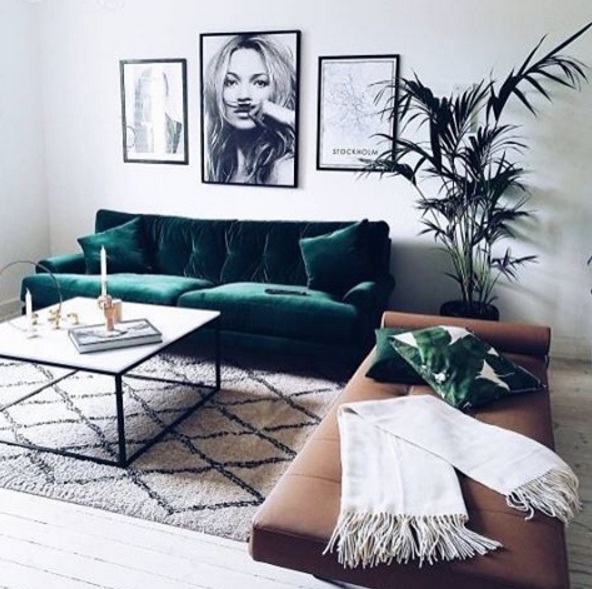 Photo: luizamonari_arquiteta on Instagram
While blush pink and soft yellow may have enjoyed their moment in the spotlight during 2016, the upcoming year is set to feature green décor as a key look. If you've previously shied away from verdant shades, it's officially time to bring luscious shades of green into your humble home. We've compiled a few ways to embrace green shades in your interior design now.
Decorate with a luxurious green velvet sofa: If your living room is in the mood for a burst of colour, look no further than luscious green shades. A dark forest green velvet couch can instantly refresh your living room, with ivory walls for a beautiful contrasting touch. Meanwhile, fresh greenery, a textured area rug and black-framed wall art ties your decorating scheme together.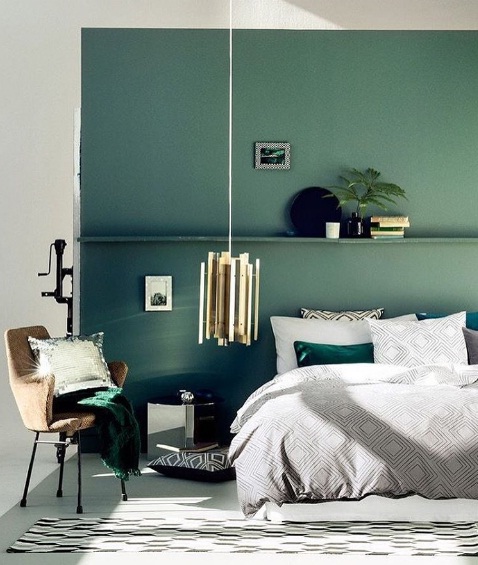 Photo: rumah.etc on Instagram
Adorn your space with varying shades of green: For anyone whose space is in dire need of colour, turn to beautiful and refreshing shades of green. From kelly green walls and mint green stools and pots to printed rugs and decorative cacti, the look of gorgeous green can immediately brighten a neutral room.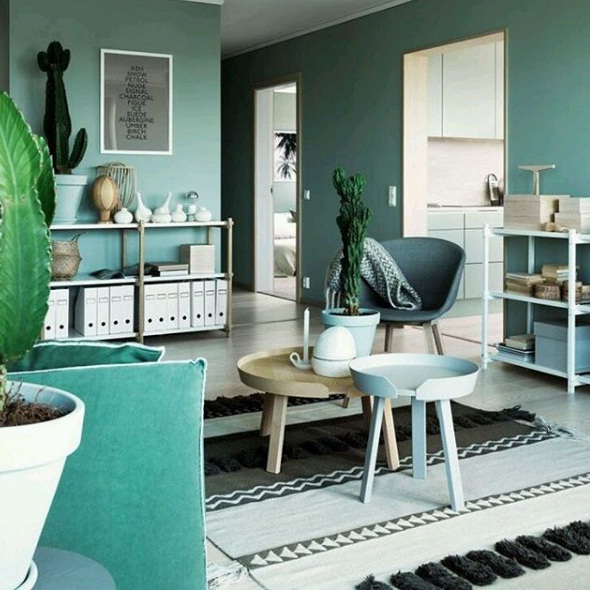 Photo: interiordesign_sl on Instagram
Usher rich green shades into your master bedroom: While creamy tones and greys can certainly flatter every room in your house, there's nothing quite like rich greens to rejuvenate your bedroom. Stick to walls painted dark green, velvety green throw blankets and contrasting black and white geometric patterned bedding for the ultimate in chic.
---
---