How To Wear Pink This Summer
It's hard to believe that the hottest movie of the summer, and soon to be of the year, is based on doll first introduced in 1959. The Barbie movie has not only made the doll relevant again, but it's also helped the colour pink have a moment in fashion. It's a trend some saw coming when the trailer for the film was first released last year, but it didn't really start to take off until the movie hit the big screen and word started spreading about how good it was. Now is the time to start embracing all things pink, and be on point with the current trend. Here's how you can join the movement.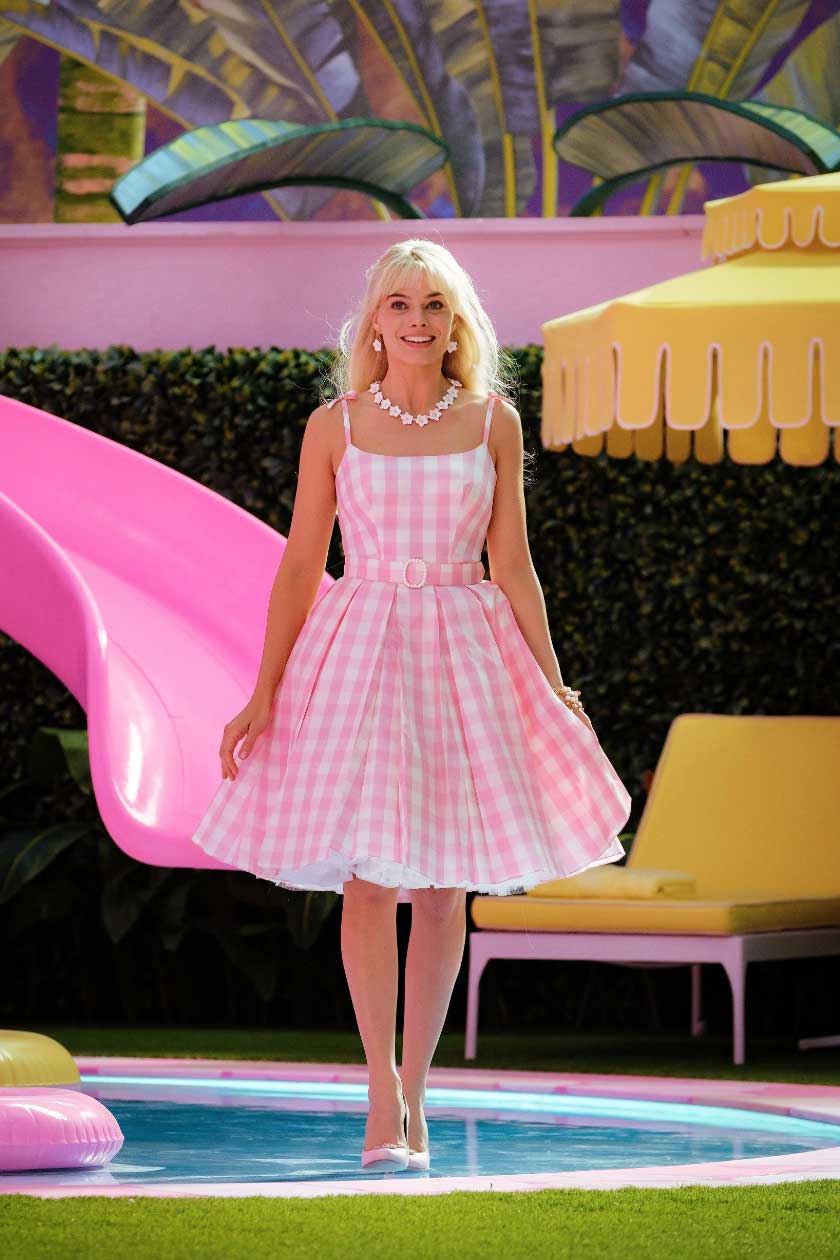 The Gingham Dress
Gingham comes and goes when it comes to fashion trends, but thanks to Barbie wearing a pink and gingham dress in the film it's become popular again this year. This particular retro-inspired look features an A-line skirt and semi-scoop neckline. It can work as a casual wear outfit for a day at the park, or a more dressed-up look while on a date.
A Pink Jumpsuit
Let's face it, jumpsuits are comfortable, and if they are making a comeback they might just replace sweatpants for casual around-the-house wear. Not only does Barbie and her friends wear pink jumpsuits in the film, but director Greta Gerwig was seen wearing one while making it. Talk about being committed to her art!
Stylish Footwear
It's hard not to think about your shoes when trying to come up with a way to wear the pink trend this summer, after all statement-making shoes are in this season as well. The hotter the pink the better. It's not just pumps and wedges that can be found in this colour either, but running shoes, slip-on, heel boots and more can be as well.
Hot Pink Bags
We're always looking for the next big thing when it comes to our bags, but this year it doesn't matter so much if you are looking for a cute shoulder bag, a fancy clutch or a backpack, hot pink bags are extremely popular at the moment. So much so that some manufacturers had to rush to get the colour out in time for the movie.
Chunky Jewelry
One of 2023's biggest jewelry trends is chunky, in-your-face pieces, and many of them can be found in pink. If you aren't a huge fan of pink, jewelry can be ones of the easiest ways to incorporate it into your personal style. It will give your look a bit of a highlight, without being too overpowering.
Stylish Swimwear
Let's face it, sometimes wearing too much pink can be, well, too much. Some people wouldn't be caught dead wearing it in their everyday lives, and might only consider wearing it during Hallowe'en. Yes, we're talking about the cowgirl and retro workout looks from the movie. One place however that pink looks absolutely stunning is on the beach. No matter if you choose a one piece swimsuit, or a two piece bikini, you can find pink swimwear that suits your tastes with a minimal amount of shopping around.
Photo Courtesy of: Warner Bros.
---
---