Meditation: A Way To Calm Oneself In These Trying Times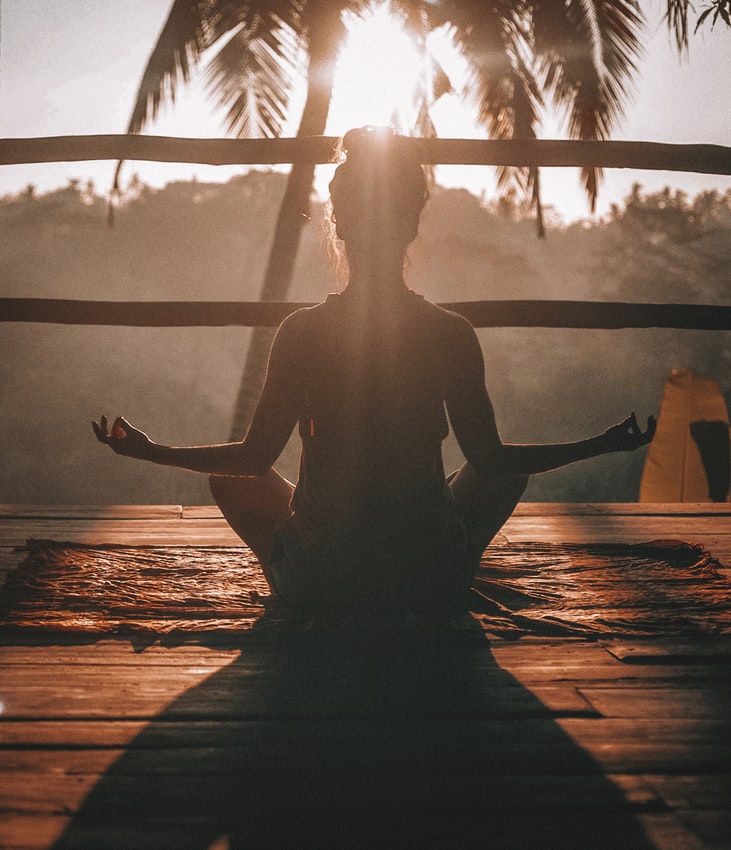 Meditation has steadily gained popularity around the world, with particular growth in North America. In these trying, challenging times meditation can offer an easy way to relax, focus and recharge. When it comes to why people meditate, there are various reasons, but many fans love the simple break it can provide from the outside world.
Our meditation expert, Carolyn Anne Budgell shared with us her take on the benefits people can achieve when they practice meditation. "Meditation helps with stress, anxiety, feelings of worry, hopelessness, insomnia and digestive issues, just to name a few. Some would say that meditation offers a greater sense of focus and clarity, but at its most simple essence is about compassion. Sitting for just five minutes, walking slowly for 10 minutes and really listening to another without judgement are all simple examples of how to meditate in everyday life. When we commit to it, meditation will show us how tightly wound we are agonizing over the past or planning the future. Meditation will also show us that compassion towards ourselves opens the door to presence and to this moment right in front of us. It's a really simple practise that can have deep, profound effects on our habits and patterns, if that is what we seek."
Well-known people that practice meditation include:
Oprah Winfrey
Katy Perry
Madonna
Miley Cyrus
Jenna Dewan
Sir Paul McCartney
---
---
SUBSCRIBE NOW
Free to join! Get the hottest fashion, beauty and celebrity news, enter exclusive subscriber giveaways and be the first to receive the full digital version of REAL STYLE magazine.
JOIN NOW!