Sotheby's Sells Largest Ruby Ever For Record-Breaking US$34.8 Million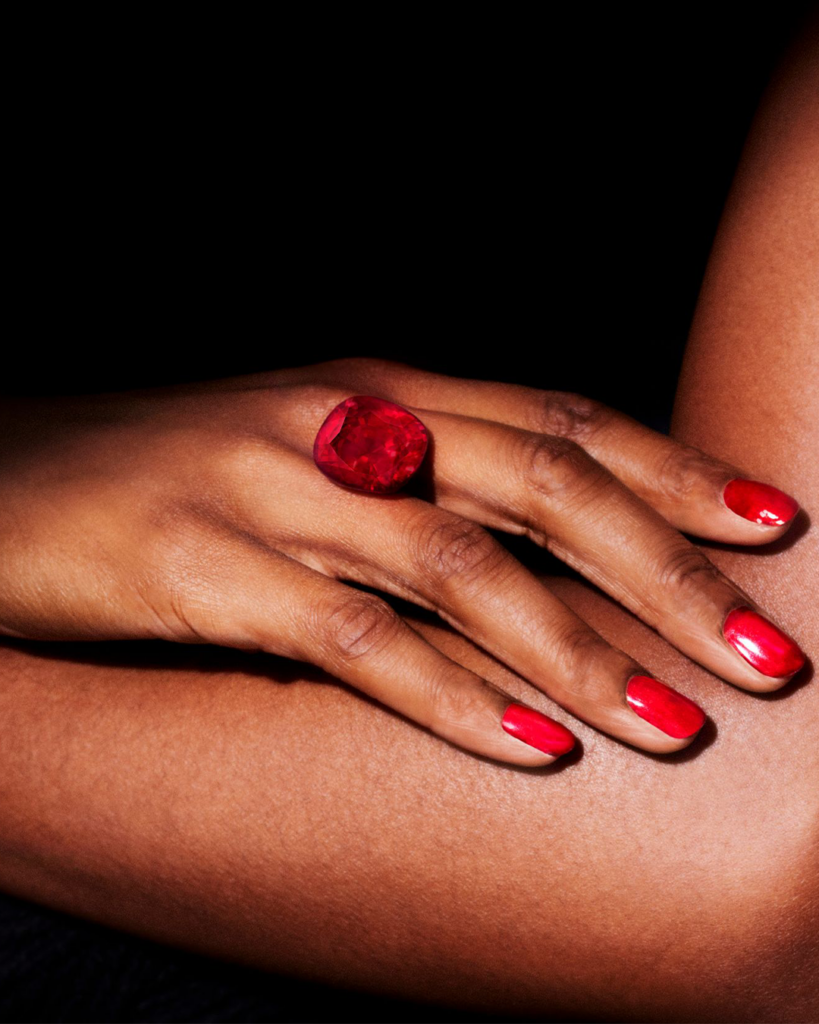 When Canadian firm Fura Gems discovered a massive 55.22-carat ruby at one of their mines in Mozambique under a year ago they knew they'd found something rare. They named it Estrela de Fura which means Star of Fura in Mozambique's official language of Portuguese, and yesterday at auction it fetched an astounding US$34.8 million. This made it not only the largest gem of its kind, but the most valuable ever to sell at auction.
Typically when people think of record gemstone sales they think of diamonds, especially coloured ones, but rubies are just as valuable. In 2015 a 25.59-carat ruby was found in Myanmar which fetched US$30.3 million. The sale of the Sunrise Ruby held the record for the most valuable sale until yesterday.
The Estrela de Fura of course wasn't originally in the shape it sold in. When miners discovered it last July it weighed 101 carats, but it was a rough stone that needed shaping before it could be sold. At the time however it was the largest gem-quality ruby ever found. The stone was painstakingly cut into a smaller, symmetrical shape and polished to remove impurities in the stone. This also helped enhance the colour and brilliance of the ruby. Finding such a large stone of high quality is not something that is ever expected, but is certainly welcome.
It has long been known that rubies exist in Mozambique, but it wasn't until 2009 that miners started actively looking for them. It was at that time that a huge deposit of stones were found near Montepuez, the same region Estrela de Fura was found, and now Mozambique is one of the top ruby-mining countries in the world.
Sotheby's described the ruby as possessing "outstanding clarity" and it's colour as dark red or "pigeon's blood". It's particular colour is not typically one found in Mozambique's rubies, but is instead more common with the highly sought-after Burmese rubies. This could mean that African rubies might just end up being the most desired in the world.
Before going on auction the Estrela de Fura was exhibited in Dubai, Singapore and Geneva. It was part of Sotheby's Magnificent Jewels sale in New York, that was headlined by  a 10.57-carat pink diamond, The Eternal Pink. The diamond ended up fetching the same price as the ruby.
While the Estrela de Fura may not be in your wardrobe this year, check out The Top 7 Accessories You Will Want To Get This Spring.
Photo: Sotheby's Facebook
---
---