New Books You Don't Want To Miss This Winter
While many of us across the country haven't seen a lot of winter weather as of yet, we all know it's eventually coming. That means we'll have a bit more extra time on our hands to sit in front of the fireplace (real or electric), or curled up in bed. Of course, some of us will be sitting on a beach somewhere sipping margaritas in the sunshine as well. Whatever the case may be, there's no better time to grab the latest book to spend your time with and unwind. Here are some of the top books hitting stores soon.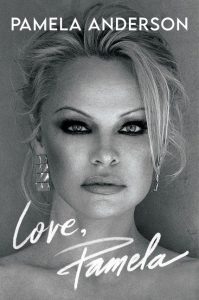 Love, Pamela by Pamela Anderson – 1/31/23: Canadian blond bombshell Pamela Anderson is as synonymous with the 1990s as grunge, the rise of the internet and The Spice Girls. She was a superstar, a favourite of men and women alike for her Hollywood glamour and sex appeal, while being caught up scandals and paparazzi nightmares. But the woman behind the cameras and tabloids might not be who you think she is. Love, Pamela is her story, documenting her rise, in her own words. It's time to know the woman, instead of just the star.
Hold My Girl by Charlene Carr – 1/24/2023: Novelist Charlene Carr returns with her latest novel that follows the story of two women who get caught up in custody battle after their eggs were mistakenly mixed up during IVF. One woman knows the truth from the start, after all her child's skin looks nothing like hers, while the other is heartbroken after having a stillborn daughter. Who deserves to mother the newborn child is a decision for the courts, but the difficult moral truth may run deeper than the law can dictate.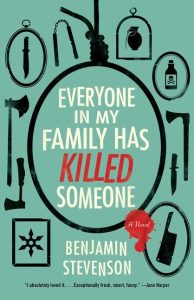 Everyone in My Family Has Killed Someone by Benjamin Stevenson – 1/17/2023: Murder mysteries have become popular again thanks to movies like Knives Out and the return of Agatha Christie stories to the big screen. Trying to solve this modern murder mystery however may be difficult, considering the cast of characters have all killed someone in their lives. Ernest Cunningham has arrived at a ski resort for a family reunion, and someone has died. Who is it, and who has done it? That's the question that will be answered by the time you turn the final page.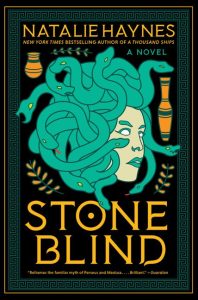 Stone Blind by Natalie Haynes-  2/07/2023: The national bestselling author who retold the story of Calliope in A Thousand Ships and retold classic Greek myths from a woman's perspective in Pandora's Jar, sets her sites on telling the story of Medusa, from the monster's point of view. Haynes takes you on a journey from the Gorgon's birth, to her fateful confrontation with Perseus who has come to claim her head, who begging to question whether Medusa is really a monster, or if she's simply misunderstood.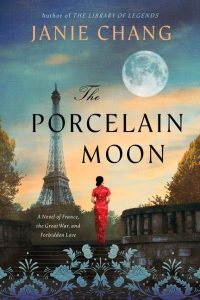 The Porcelain Moon by Janie Chang – 2/21/2023: As the First World War winds down, a Chinese woman runs away from her uncle's home in Paris to avoid an arranged marriage. Her cousin helps find refuge with a woman in a small town, who is seeking to escape an abusive marriage and a love affair. She soon discovers a secret that could cost her her life, unless she makes a terrible decision that will forever keep the two woman together for the rest of their lives.
---
---