Backyard Fun This Summer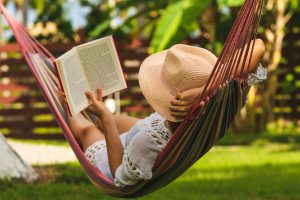 While many of us will be increasing the amount of time we spend with family and friends outside the home this summer, its likely that a lot of us will continue to spend more time at home. Summer can be a great time to enjoy your immediate family, get active and have some fun! Check out some of our favourite backyard activities below.
Host a barbeque. A good, old fashioned BBQ is a great way to relax with family. If you don't have a backyard, consider a picnic in the park.
Bubbles. Bubble wands or sticks can be a great way to pass the time in the backyard.
Bring out the board games. Jenga, cards and even chess can be fun outdoors.
Do a little backyard decorating. Hanging lanterns or family artwork can be a colourful way to liven up space and keep the kids entertained.
Pool time. If you're lucky enough to have a pool, enjoy it! If not, kids can be entertained with inflatable pools or slides.
Consider a fire pit. A fire pit is a fantastic way to hang with the family while enjoying some conversation (and maybe some delicious treats).
Add furniture. A tree swing or hammock can really add to the ambiance of a backyard and provide a relaxing retreat.
Build a structure. Treehouses, birdhouses and even a little playhouse can be great DIY family projects.
Take that plain old fence and turn it into a chalkboard fence!
Gardening is a calming activity the whole family can participate in.
---
---