Easy Ways To Save On Clothing This Fall & Winter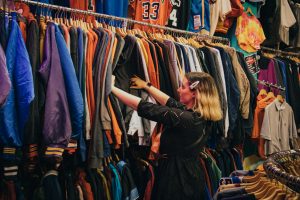 There's no better time to begin saving. 2020 has been a challenging year for many Canadians and it may get worse for some. With anxiety around a second wave of Covid-19 and concerns about the job market, saving is a necessity. See below for some easy ways to save on clothing this coming fall and winter.
Go to local thrift shops before you go to other shops. You may find just what you need at a fraction of the price.
Look at sale items and buy items on sale and out of season.
Clean out your closet and consider selling what you don't wear or items that don't fit.
Browse online before going to the store.
Stick to classic items when possible and avoid the trends.
Use apps and coupons to find good deals.
Exchange items with family and friends.
Shopping with cash can help you stay on budget and avoid over-spending.
Take care of your clothing. Wash according to label instructions and do your own tailoring.
---
---