Daughter Of The Reich Is An Impossible Love Story Set During Nazi Germany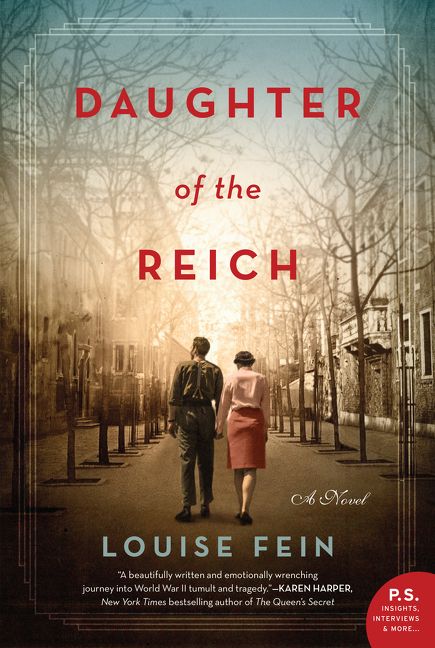 Daughter of the Reich is author Louise Fein's first novel, but if you hadn't been told that beforehand you wouldn't be able to tell. Her novel is like a beautifully painted masterpiece that explores how people blindly followed their leaders without asking questions, and how even during those tumultuous times love could still be found.
The novel follows the story of Hetty Heinrich, who is the daughter of a high-ranking Nazi officer. She dreams of nothing but being a dutiful citizen of her country, that is until she runs into Walter, a Jewish friend from her past. Walter is one of the enemy, yet Hetty finds herself drawn to him and falling in love. As she follows her heart, Hetty finds herself taking bigger and bigger risks, and she's unable to determine who she can trust. She finds herself conflicted between her feelings for Walter and the love of her country, and her hope of riding out the war seems to be less of an option. Her only option is to take an extreme measure, but even that isn't guaranteed to succeed.
Daughter of the Reich paints a picture of a country crippled by World War Two, and gives an answer as to why people would blindly follow a leader who is corrupt and evil. It takes you inside a proud nation that was misled by a charismatic leader. It also does a phenomenal job of showing the questions that started to arise within the country during the war, and how some people started to resist. Above all though, it's a Romeo and Juliet type of forbidden love story between two people who are supposed to be enemies, but who cannot fight the love they have for one another and who find the strength within that love to find their way back to freedom.
Louise Fein's novel is a work of well-researched historical fiction that transports you to another time and place. It's full of raw emotion and strong characters. It's the type of book that should be read, if for any other reason than to remind of us the road once traveled.
---
---