Michelle Obama Documentary To Air On Netflix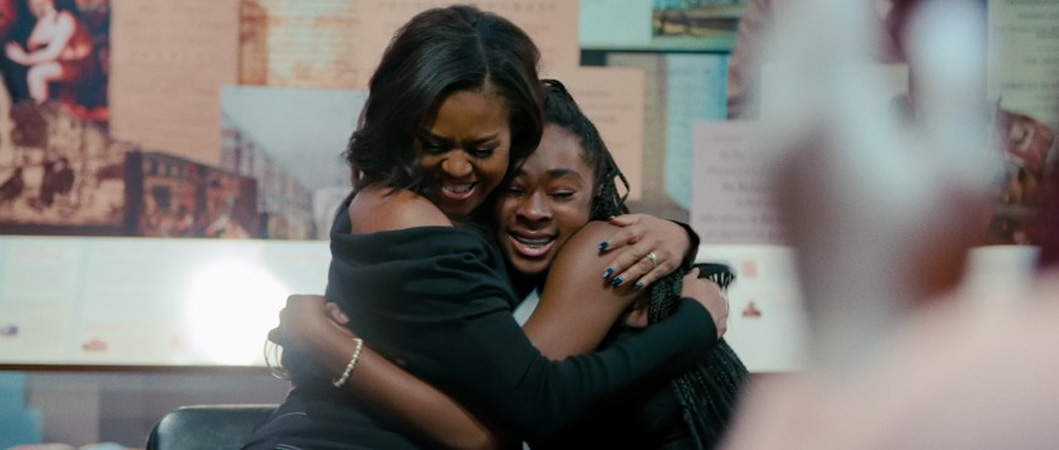 Netflix announced today that a surprise documentary on Michelle Obama will be released on May 6th. It follows the former first lady on her 34-city book tour she took last year to promote her memoir Becoming. The documentary, also called Becoming, will offer a rare and up-close look at Obama's life.
Becoming was released in 2018, and became an instant bestseller. Since its release the book has sold over 10 million copies. Obama has been voted the most admired woman in the US for the last two years, so its not surprising she was chosen to be the subject of a documentary.
The documentary is directed by Nadia Hallgren, who also directed the short documentary After Maria, which focused on the effects Hurricane Maria had on Puerto Rican families. In a statement Hallgren said "I intended on making a film about her [Obama's] current experience – where she is in this moment and the way she's reflecting on the entirety of her life, not just her years in the White House."
Obama also released a statement and in it she talked about her director. "It's hard these days to feel grounded or hopeful," Obama said, "but I hope that like me, you'll find joy and a bit of respite in what Nadia has made. Because she's a rare talent, someone whose intelligence and compassion for others comes through in every frame she shoots. Most importantly, she understands the meaning of community, the power of community, and her work is magically able to depict it."
Becoming starts airing on Netflix on May 6th.
---
---