The First Monday In May Continues The Debate On Whether Fashion Is Art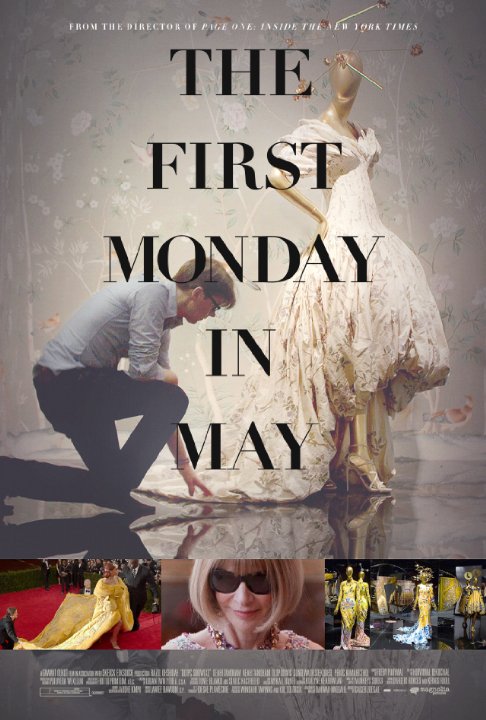 The Metropolitan Museum of Art is known for their annual Met Gala, an event that gathers together supermodels, award winning musicians and actors, politicians, and art aficionados. It's not only an event that helps raise funds for The Costume Institute at the museum, but also a chance to premiere their latest exhibition. The First Monday In May is a documentary that gives you a behind the scenes look at the year leading up to the event, and what it takes to get everything ready. It also brings up the long running debate on whether or not fashion should be considered art, and puts a pretty convincing argument towards why it should be.
The film begins showing a brief history of The Costume Institute, where you learn how that for the longest time it was not really to be considered to be a part of the Met. Sure it was located in the same area, but many who follow art would argue that fashion has no place in the museum. All of that started to change when the Alexander McQueen exhibit was launched in 2011 and became such a huge success. You also learn though that the exhibit that swung the fashion is art argument into the fashion lover's favour, was also an albatross around curator Andrew Bolton's neck as he tried to replicate its success. It's Andrew's attempt to make a more popular show with 2015's China: Through the Looking Glass, that the film is based around.
The First Monday In May follows Bolton as he puts together 2015's big showcase, while also following Vogue editor Anna Wintour's journey to arranging the 2015 Met Gala. You'll get to see their journeys from New York to Paris and Beijing as they try to procure support and artifacts for the show. You get to see how Bolton put together a bamboo forest made out of Plexiglas poles, and managed to obtain clothing from designers Yves Saint Laurent and Tom Ford. On the flip side of things you get to see Wintour as she arranges who sits where during the Met Gala, from designers to celebrities, to how she goes about getting her star performer Rihanna ready to shine on stage. Fashion designer Jean Paul Gaultier and John Galliano, as well as filmmaker Baz Luhrmann and others weigh in on the exhibition and the Gala through exclusive interview.
The First Monday in May is a fascinating look at Fashion Vs. Art, and in the end, after seeing what goes into to creating the exhibition, you can't help but agree with the filmmakers that fashion should be considered art. The documentary flows well, and doesn't fall into the trap that a lot of documentaries do by being too long. There are a couple of areas that they could have cut out, such as talking about Wintour's infamous reputation, but over all the film stays on topic from start to finish, and keeps you interested throughout.
---
---
SUBSCRIBE NOW
Free to join! Get the hottest fashion, beauty and celebrity news, enter exclusive subscriber giveaways and be the first to receive the full digital version of REAL STYLE magazine every month.
JOIN NOW!