Joe Hill's Full Throttle Is A Great Example Of Short Fiction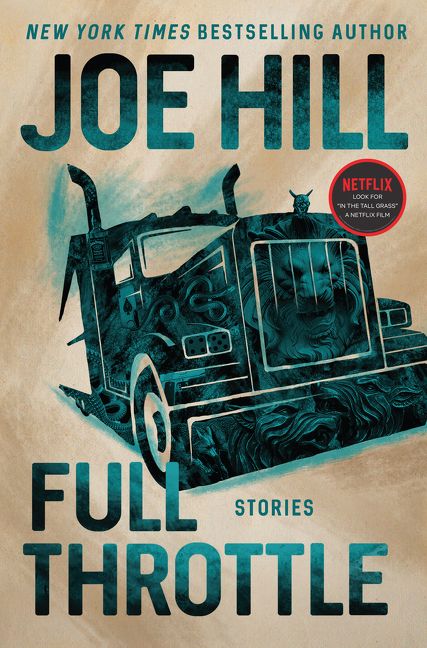 Joe Hill's one of those authors that might have slipped past you without you noticing. Over the years he's written some great speculative fiction though, such as Horns, NOS4A2 and Heart Shaped Box, as well as 20th Century Ghosts and Strange Weather. The latter two are collections of his shorter works, and are great examples why short fiction works. For his latest novel, he once again turns to short fiction, collecting stories he's published elsewhere over the last 15 years or so.
Like most short fiction collections you will find some stories that truly engage you, such as Full Throttle, In The Tall Grass, Faun, Late Returns and Dark Carousel. Of course there will be a couple you can't really get into either, which is common in these types of collections. Two of the stories Hill co-wrote with his father Stephen King, one of which, In The Tall Grass, has been made into a Netflix film as well. Throughout the book you will find stories involving the walking dead, mythical creatures being stalked by big game hunters, stories of revenge and a fantasy story about a book mobile that goes back in time to give fresh reads to those who have been long dead. Some of the stories are a little creepy, while some are touching as well. What they all have in common though is that once you start one of them, you will find you have a hard time putting it down until you finish it. Full Throttle is a compulsive read, and you can definitely see how Hill has been inspired by the stories of Richard Matheson and Ray Bradbury, not to forget to mention his father, as they have that same high-octane feel to them. Hill hits the ground running, and just doesn't stop.
It's not surprising that Hill took a different last name that his father for his writing, but he's now reached a place in his career where his writing stands for itself, and he doesn't have to worry about falling in his dad's shadow any longer. His novels are compelling, and as you can see from Full Throttle, his short fiction are keys to your imagination.
---
---