Fun Things To Do In November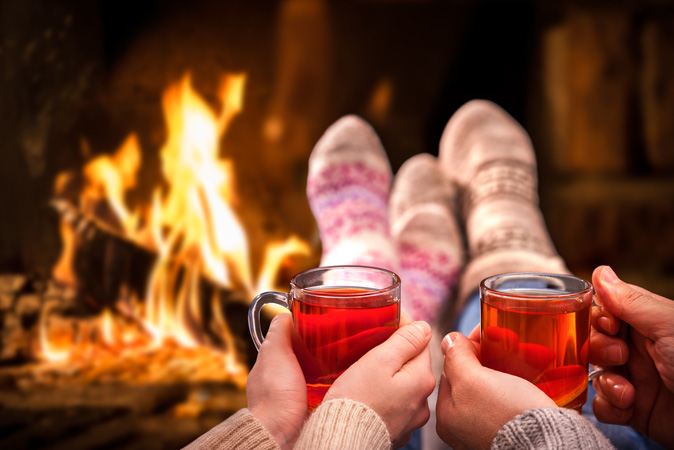 November's one of those months where it's not too cold to still go outside and enjoy a walk, yet not warm enough to keep the windows open all day or take a dip in the pool. That of course makes it a little tough to figure out what there is to do with your time, besides catching up with all the movies and TV shows you missed during the warmer months. Here are a few things you might want to consider doing.
Clean out your closet: You've probably heard of Spring Cleaning, but Fall is a perfect time for it as well. After all when the weather started warming up earlier in the year, you probably just packed away all your old sweaters and jackets, without taking a close look to see if you still wanted to keep them. If they are still good, plenty of charities are looking for warmer clothes, and if they're not, toss them.
Go shopping: After clearing some space in your closet, you can finally get some new ones to fill the void. It's also a great time to get started on your Christmas shopping, because the malls won't be as quite busy yet, and odds are you will find what you are looking for without having to hunt too much. And don't forget Black Friday and Cyber Monday bookend the American Thanksgiving.
Make mulled wine: Nothing is as quite as satisfying as a nice warm cup of mulled wine, and honestly, it's easier to make then you think. Look up a few recipes online, and once you taste it, you might not want to go back outside for awhile.
Decorate for the holidays: You might not think about decorating your house early in the month, but it's a good idea to put your lights up outside before it gets too cold out. While stores may start playing Christmas music a little too early (in most cases right after Halloween), you can wait until mid-late November to start getting your house ready for the holidays.
Attend a Christmas parade: Christmas parades take place in most major cities, and a lot of the towns, across Canada throughout the month of November. It's the perfect way to spend a day with your little ones, and a good chance to get out of the house for a little while. Make sure to pack some warm clothes though, because the weather at this time of the year can be unpredictable.
Plan for New Years: New Years comes fast, and if you don't plan early, odds are you won't be going to the popular spot you've been wanting to go to. Get together with your friends and decide what you want to do early this year.
Got for a hike: Remember when you wanted to go for a hike this past summer and you said it was too hot out? Well it's definitely not too hot in November. The crisp air is exhilarating, and colourful leaves are beautiful. It's the perfect time to get some exercise in before your excuse becomes, it's too cold out. You could also go for a bike ride, after all you probably used the same excuse about the heat during the summer.
---
---
SUBSCRIBE NOW
Free to join! Get the hottest fashion, beauty and celebrity news, enter exclusive subscriber giveaways and be the first to receive the full digital version of REAL STYLE magazine every month.
JOIN NOW!