Upcoming Art Exhibits In Toronto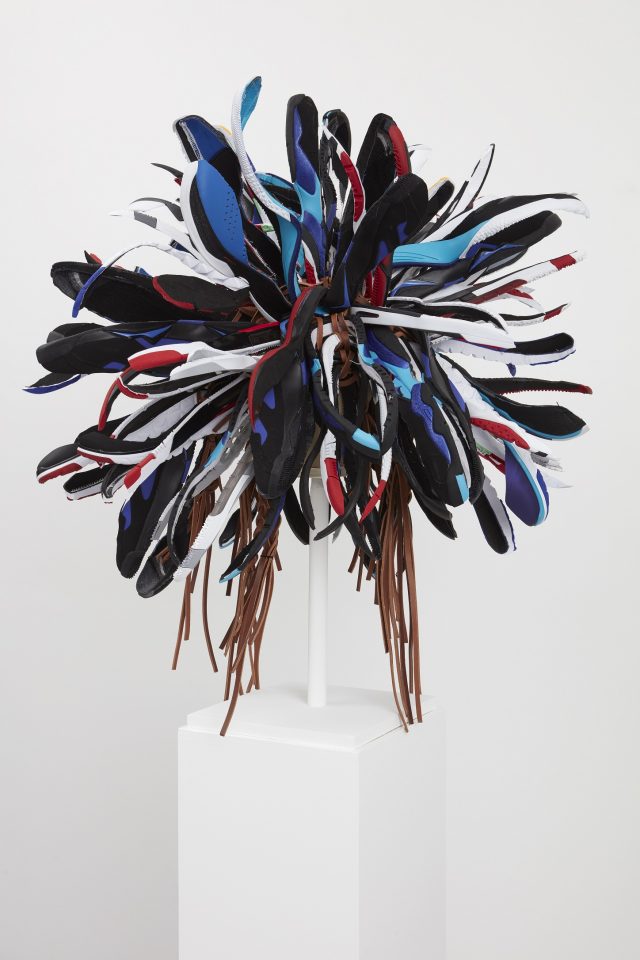 Photo: http://artmatters.ca/wp/2018/10/coming-soon-new-exhibition-by-brian-jungen/
Brian Jungen
This exhibition created by the West Coast artist arrives at the Art Gallery of Ontario this summer. Jungen is known for remaking everyday items into powerful sculptures.
June 20- August 25, 2019, AGO
True to the Eyes: The Howard and Carole Tanenbaum Photography Collection
Over 200 pieces from the Philanthropists' private collection.
Ryerson Image Centre, January 23-April 7, 2019
Carrie Mae Weems: Heave
A very important African-American Artist known for her photo-based installations that incorporate film, daguerreotypes, textiles and period-specific dress.
Art Museum at University of Toronto, CONTACT Photography festival and three public sites, May 3- July 13, 2019
Hajra Waheed: Hold Everything Dear
This exhibit will include over a hundred new works on paper, a video installation and a monumental kinetic sculpture. Waheed folds aesthetics and politics into beautiful abstract forms.
The Power Plant Contemporary Art Gallery, September 21, 2019-January 5, 2020
Urban Glitch: Phil Stein Solo Exhibition
The Philadelphia based photographers' solo show "Urban Glitch", features carefully crafted city scenes in a collage on Plexiglas.
Abbozzo Gallery, March 8-March 30, 2019
Kyle Yip: Vexillum
Vexillum explores the relationship between Eastern versus Western aesthetic values. Multicolored, puzzling paintings derived from various exotic styles throughout art history including advertising, anime and Memphis design are featured.
Black Cat Showroom, March 21-29, 2019
Impressionism in the Age of Industry: Monet, Pissarro and more
The exhibit features over 120 artworks including paintings, photographs, prints, drawings, sculptures and period films. With masterpieces by artists like Monet, Pissarro, Degas, Van Gogh, Cassatt and Seurat.
Art Gallery of Ontario, February 16- May 5, 2019
---
---