Cirque Du Soleil Corteo Is A Magical Experience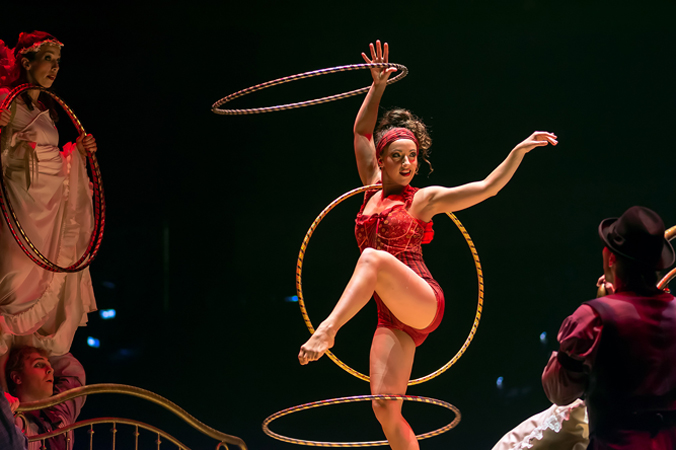 Cirque Du Soleil's visit to Toronto is an annual event, and when they skipped the big top experience in the late summer / early fall it felt like somehow the year just wasn't right. Thankfully the touring show is in Toronto this weekend at the Scotiabank Arena from the 12th – 16th with Corteo, and although you don't get to see the show under the big top, it's an event you won't want to miss.
When you go to a Cirque show, you never know what you are going to get. Some are more clownish than others, some have acts you really aren't too impressed by, the music can be hit or miss, and in some cases you might even find yourself stifling a yawn or two. And if you've seen enough of the shows, it can be pretty hard to show you something you haven't seen before. Corteo is different though. It has a good balance between humour and awe, and although some of the acts are more of the same old, same old, they are the acts you want to see in the first place. And it could also be the venue change, seeing it inside a hockey arena instead of the big top, that makes it feel more exciting. Whatever the case may be, Corteo is one of those Cirque shows you don't want to miss.
Some of the acts that are unique include a group of acrobats that bounce on a pair of beds, acrobats swinging on chandeliers suspended from the ceiling, a clown act that involves a little person floating into the audience thanks to giant balloons and a pole dancer dancing on a pole that flies through the air. Other acts include juggling, teeterboarding, an act on parallel bars, cyr wheels, aerial straps and an acrobatic ladder. Each of the acts offer their own unique performance, and in some cases you will find yourself holding your breath while asking how it is even possible for them to do what they are doing. Like usual all of the acts are bookended by a story, in this case that of a clown envisioning that his own funeral will take place at a carnival. The music is played live by musicians dressed as clowns, and singers, including an incredible whistler, as part of the acts.
If you are wanting to catch something fun for the holidays with the family, Cirque Du Soleil might just be it. If you are planning on catching it in Toronto though, you'll need to act fast as it is only playing from the 12th – the 16th.
---
---
SUBSCRIBE NOW
Free to join! Get the hottest fashion, beauty and celebrity news, enter exclusive subscriber giveaways and be the first to receive the full digital version of REAL STYLE magazine every month.
JOIN NOW!