Cirque du Soleil Brings Alegria Back To Toronto In A New Light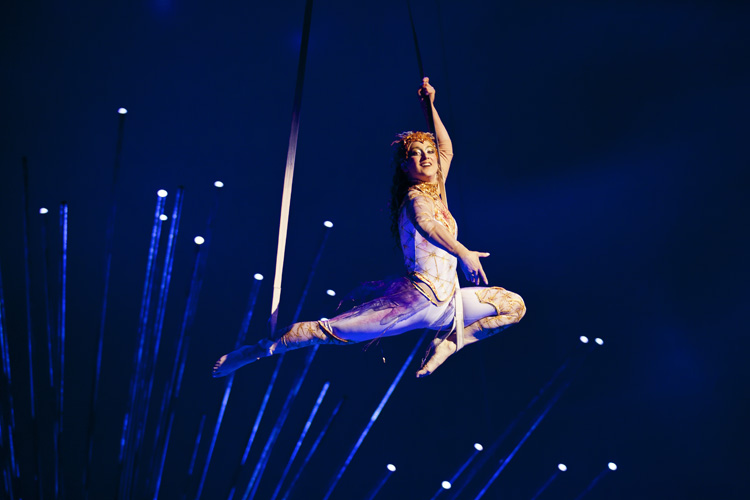 It's been 25 years since Cirque du Soleil first brought their show Alegria to the big top, and in celebration of that achievement they've reinterpreted the show and brought it back so a whole new generation of fans can enjoy it as well.
Like all Cirque shows, you have a little bit of an idea of what to expect before going into it. You know you will see incredible acrobatic feats, stunning dance, hilarious clowns, and beautiful music. And that's just for starters. Of course even knowing that, you will always be caught off guard and end up surprised by what these performers can do. Each production also has a story behind it. For Alegria the theme is the power struggle between old and new, as a new movement comes in to challenge the established order. It's theme is one of hope and renewal, as the world tries to come back into perfect harmony and it's characters move towards a brighter and more inspiring tomorrow.
Some highlights of the performances you will see include a breathtakingly romantic aerial straps dance performance, a double crossed wheel performance, a fire eater that doesn't seen to get burnt, a group trampoline skit, a clown duo that get into a fight before realizing how much they care for one another, a hula-hoop girl that can spin so many hoops you can't count them all, a contortionist who can bend in ways that don't seem possible, and much much more.
Alegria moves along at a nice pace, and really keeps you entertained from start to finish. Some Cirque shows have a lull spot where you start checking your watch, but Alegria doesn't have that at all. In fact, if anything, you wish it would go on for a little longer.
Alegria runs until December 1st in Toronto at Ontario Place, Under the Big Top.
Picture credit: M-A Lemire ©2019 Cirque du Soleil
---
---