Rejuvenate Your Kitchen For Springtime With These Effortless Tips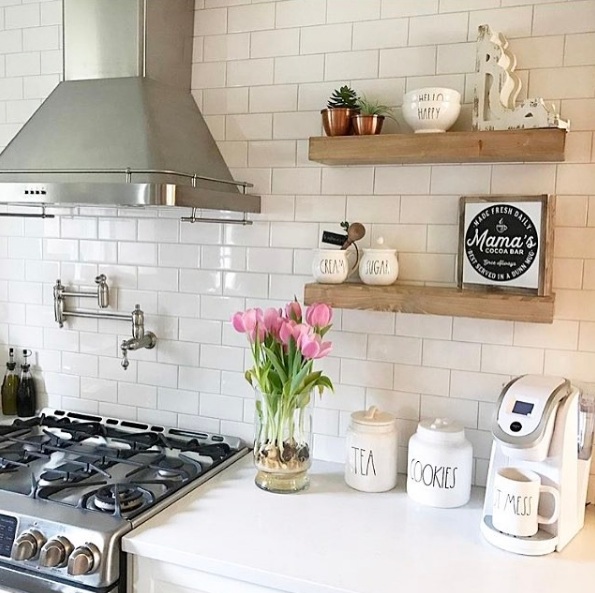 Photo: rusticpigdesigns on Instagram
With the idea of springtime just around the corner, it's time to embrace lighter colours at home in your kitchen. Whether you're planning a full renovation or a few slight tweaks to your décor, try infusing your kitchen with beautiful blooms and soft hues. We've curated our favourite ways to upgrade your space today, for the ultimately airy and cheerful kitchen space.
Bring gorgeous pink tulips into a stark white kitchen: If your space is currently boasting gleaming white countertops, ivory tiles and silver grey appliances, incorporate a pop of pink into your kitchen. Place a handful of pale pink tulips in a glass vase, and immediately bring your dull counters to life.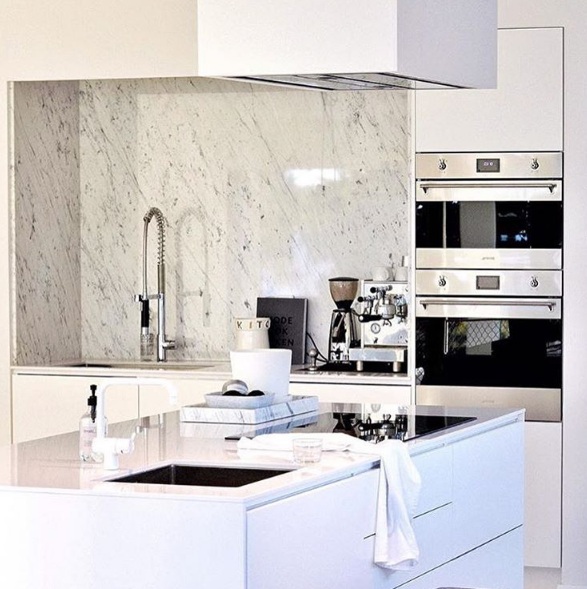 Photo: smegusa on Instagram
Contrast all-white décor with grey marble backsplash: As an alternative to darker charcoal shades, light grey marble can offer a slight edge to a modern, modest kitchen space. Turn to a light grey and white backsplash for visual interest and a hint of texture. Contrasted against gleaming silver and classic white, the backsplash offers a chic finishing touch.
Photo: thepropertymanifest on Instagram
Turn to soft pale blue for a hint of colour: Naturally, the arrival of spring means that pastel blues have once again returned to the forefront of interior design. To truly embrace this colour trend, try painting your kitchen cabinets and shelving in a powdery blue shade. Use matching pendant lamps, blond hardwood floors and framed artwork to truly capture the spirit of springtime at home.
---
---