"Home To Win" Designer Danielle Bryk On Budget-Conscious Décor & Easy Renovations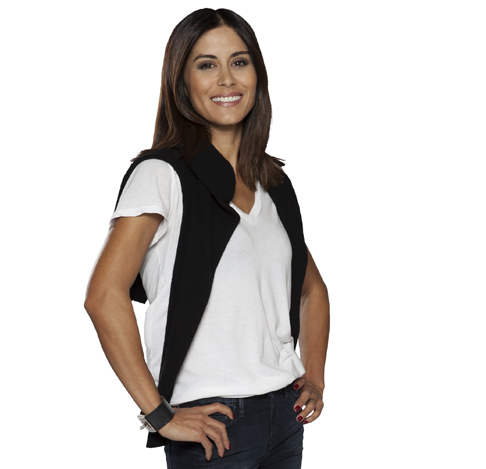 As a design guru who is skilled in both renovations and interiors, Danielle Bryk is one of the stars of HGTV Canada's Home To Win. Bryk, who previously hosted DIY Network's A Bryk At A Time and HGTV Canada's Bryk House, has now brought her talent to this latest dream home makeover show.
With the season finale of Home To Win airing this weekend, Real Style caught up with the Canadian interior designer and renovator about her experiences on the job. Here's what the savvy and stylish Bryk had to share with us about her creative challenges, focus on affordable home designs and her best renovation advice.
Home To Win airs Sunday on HGTV Canada at 10 p.m. ET.
Real Style: What were some of the biggest design challenges of working with a large team of builders and designers?
Danielle: There is a stereotype that exists about designers—you know the one—the inflexible, super-opinionated, my-way-or-the-highway—designer diva (I'll admit, I had fun playing this up a bit). So naturally, the biggest challenge of working with such a large group was creating a space that felt cohesive. However, one of the signs of a designer's talent is the ability to design a beautiful space taking into consideration their clients' needs and tastes even when they don't necessarily line up with their own. I think you can see that we have a very talented group. Diverse styles have come together to create a gorgeous and seamless home.
Real Style: You're known for your budget conscious design! What are some tips for a wallet friendly home makeover this summer?
Danielle: Reduce clutter—you'd be amazed at the impact this has on a space. When I go in to style a space, the first thing I do is take out all the "stuff".  When you can see long expanses of surface (counter), the lines feel cleaner and the space feels bigger.
Paint—this is always your biggest bang for your buck.  A coat of paint instantly makes over a space and makes it feel fresher.  Right now, I'm seeing a big trend toward eliminating feature walls and instead, keeping walls constant which makes a space feel bigger and higher-end.
Scour salvage shops, garage sales and antique stores for well-made pieces of furniture that just need a little love.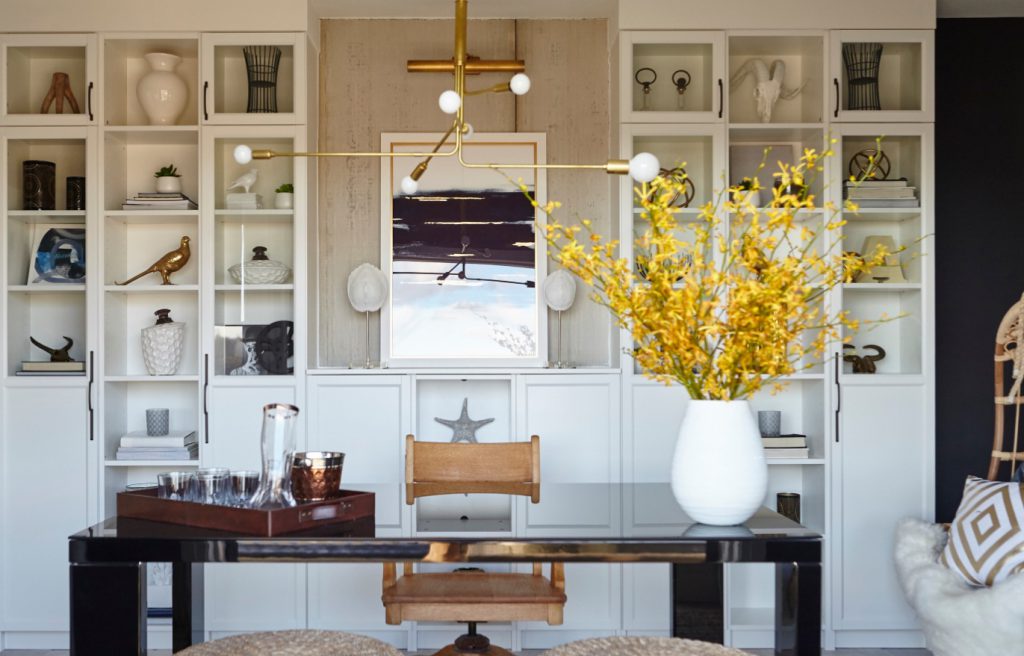 Real Style: What sets Home To Win apart from your previous shows Bryk House and A Bryk At A Time?
Danielle: The obvious difference is that I have co-hosts! A lot of them! I absolutely adored having colleagues to collaborate and riff with.  The other difference is that on my shows, I'm often working with tight budgets and time constraints.  With Home To Win, our only concern was to create a dream home, so the atmosphere was lighter and a lot times almost celebratory.
Real Style: What is the best renovation advice you've ever received?
Danielle: Do less, but do it better.  In other words, if you're on a budget, don't go cheap, just do less.  This is tough to follow sometimes, but I will tell you, with more than 40 large-scale renovations under my belt, it is the truth!
Real Style: Do you have any simple tips for bringing your home décor into summertime?
Danielle: In the fall I like to layer my home with heavier fabrics—velvet curtains, wool and fur throws.  In the summer, it's the opposite. I strip the house of heavy fabrics and replace them with cottons or linens.   I tend to have a more minimalist approach to my decorating in the hotter months. I don't have air conditioning, so for me the house needs to be super clean, with open windows, fans and cut flowers. I celebrate the season and I think that takes the edge off!
This is my summer decor recipe: Jute, sisal or seas grass rugs, white cotton or linen, fresh seasonal fruits in bowls, cut seasonal flowers or palm fronds in glass, a fresh coat of white paint.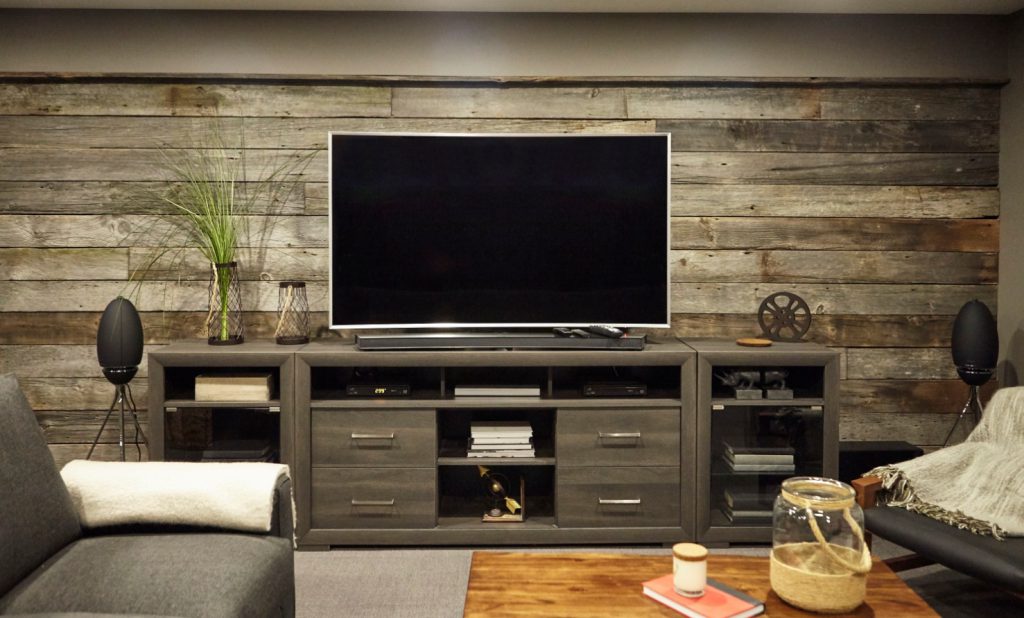 Real Style: Describe your favourite interior design and paint colour trends for 2016.
Danielle: The boho vibe. I don't go overboard with any trends, but I love to infuse my spaces with a little bit of the casual, free-spirited bohemian style.  I do this with textiles–beautiful patterned throws, leather, poufs, raw woods.
Large florals in textiles and wallpapers (sometimes referred to as granny florals).  This incarnation is more modern in that the actual scale of the flowers are larger and the colours are deep and dark.  I love to play with tradition and formality.
Large-scale faces in black and white photography, gallery-framed. I never tire of the Scandinavian look, which is light, white rooms, simple, but well-designed furniture and minimalism tempered by light, raw woods, paper and other natural textures.
I have a love-hate relationship with trends.  The thing about them, is if you use them too much, your space will date.  I say, it's better to really find a style that you love and stick with that!
Photos: HGTV Canada
---
---
SUBSCRIBE NOW
Free to join! Get the hottest fashion, beauty and celebrity news, enter exclusive subscriber giveaways and be the first to receive the full digital version of REAL STYLE magazine.
JOIN NOW!