Top Fall 2023 Shoes Trends You Will Want To Buy Now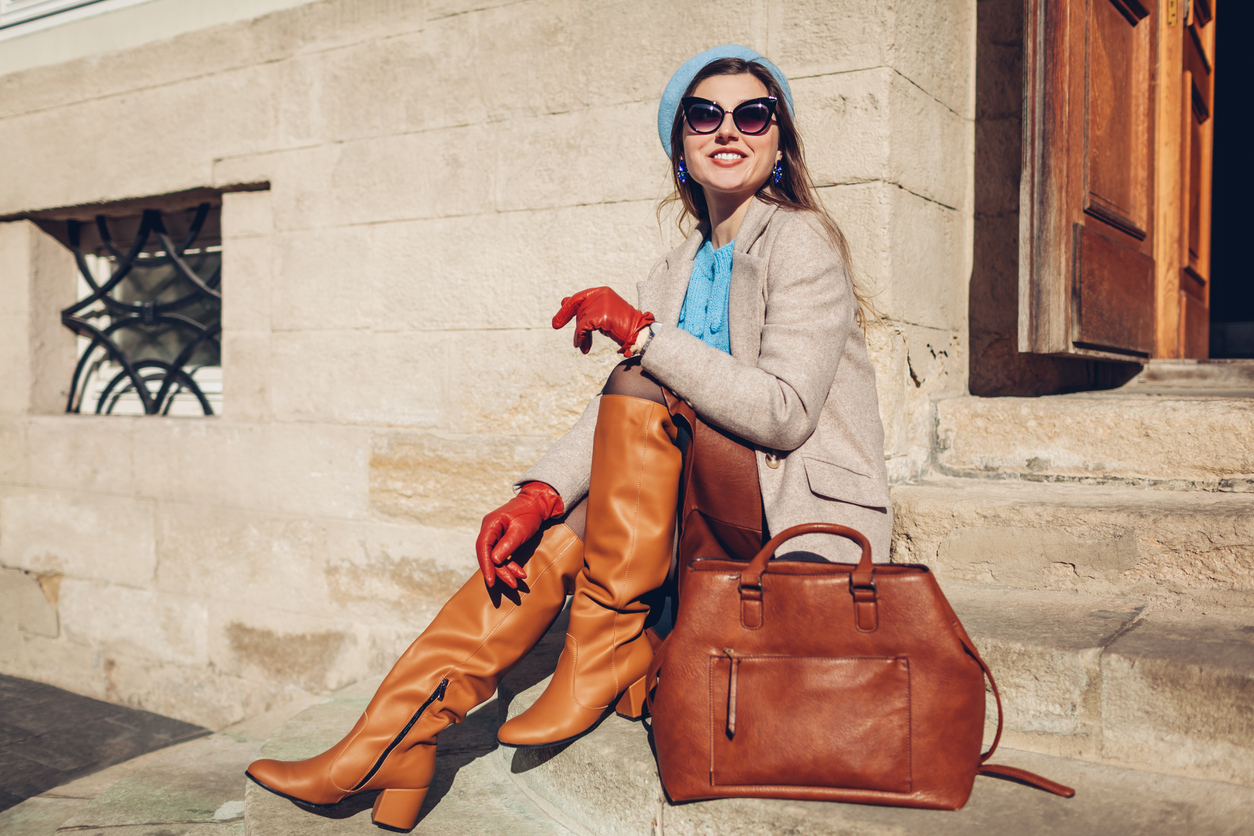 From bright pink heels to yellow sneakers, summer 2023 has seen its share of shoes that stand out to be a must have in your closet. Fall however is shaping up to be an entirely different beast altogether. From the return of wedges to tall boots and fiery red pumps, what was old is now new again and trending. To make things even better, most of the trends transcend any given look and can be used in multiple ways. Here are some of the biggest shoe trends for Fall 2023.
Return Of The Wedge
Wedges have seen their popularity wane over the last couple of years due to the rise of the platform shoes, but thanks to the fall 2023 runways it appears as if they are about to make a comeback in a big way. Don't think these are the wedges of 2019 either, fall 2023 is promising to be less controversial and more covetable. From Tory Burch's geometric wedges, to Ferragamo's sky-high take on the Mary Jane, wedges will be everywhere.
Tall, Tall Boots
As the weather gets cooler and wetter, boots are a popular way to handle the elements. This fall is looking at a 'taller the better' style, with knee-high (and even thigh high) boots becoming the most sought after. And it's not just celebrities wearing them either. It some cases they might even be considered a fashionable way to keep your legs warm and allow you to continue wearing skirts and dresses long into the fall. Loewe, Y/Project and Stella McCartney all had their models wearing tall boots with their outfits. It's not the same old same old either, as designers are offering new colours, heel heights and materials to give you something different to wear this fall.
Fiery Red
Let's face it, red is always going to be in style. From red dresses to red lipstick, red always steals the spotlight. This fall is about to prove that everyone wants to own a pair of bright red shoes as well. From red pumps to red slip-ons, red shoes can help finish off almost any look. From completing an all red ensemble, to highlighting a fairly neutral look, red shoes are a sexy finisher that will always help you stand out.
I See The Point
This fall you can expect to see pointed-toe styles everywhere you look. In fact they will be more popular than their rounded-toe counterparts. It adds a level of sophistication that will give you both style and function, and can be paired with almost any look. From kitten heels, to mules and slingbacks, and even pumps and ballet flats, adding a pointed shoe to your collection will keep your fashion on, ahem, on point.
Sleek Slingbacks
One trend that can be found across multiple types of shoes is the slingback. It works just as well on kitten heels as it does on stilettos, which is probably why it's one of the hotter trends this fall. Slingback shoes are really like that old blazer you've kept in your closet because it fits so well. It helps polish your look, no matter what you are wearing, and can be used in the office just as well as it can be over the weekend.
---
---