Thanksgiving Dinner Outfit Ideas Inspired By Instagram
If you are wondering what to wear to Canadian Thanksgiving dinner, you might want to draw your sartorial inspiration from Instagram. After all, Thanksgiving plans can range from a comfortable dinner at Grandma's, to Friendsgiving to a sleek, sit down function at a restaurant. For anyone wondering how to dress for this October long weekend, try taking these cute and cozy outfit ideas into account right now.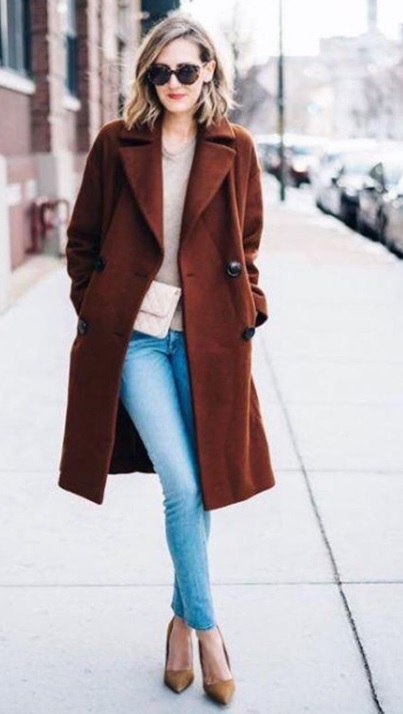 Photo: arloandjoy on Instagram
Chic layers: If you are heading out for a meal with friends instead of hosting an event at home, the right layers are certainly key. We are liking this fashionable fall outfit, which features a pair of light wash skinny jeans, a knit beige sweater and a dark brown wool coat. Meanwhile, the pointed toe heels help to pull the ensemble together.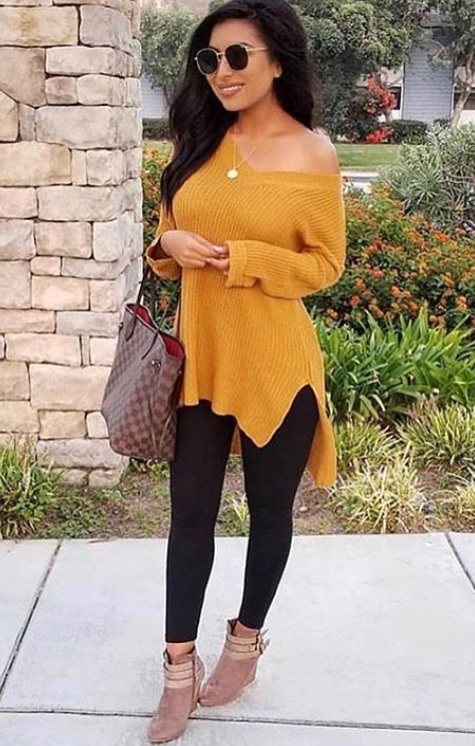 Photo: fashion_boutiques_shops on Instagram
Vibrant knits: There's nothing quite like the perfect knit sweater to bring your overall look to life. This bright yellow, chunky knit sweater dress looks stylish, with its eye-catching colour and off-the-shoulder neckline. Meanwhile, the addition of black leggings and strappy beige ankle boots completes this outfit.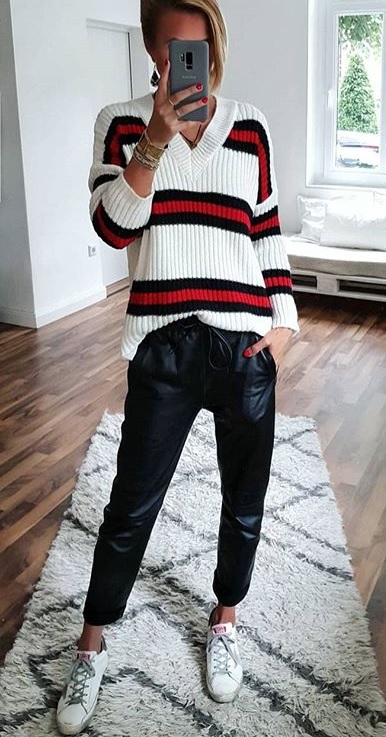 Photo: luckyme_online on Instagram
Rainbow stripes: Stripes are all the rage this season, and a striped V-neck sweater can help to bring your overall look to life. We are liking this red and black striped number, which is paired with loose black trousers and running shoes for a preppy, off-duty look that is perfect for Thanksgiving dinner.
---
---