How To Rock 2018's Fanny Pack Like A Fashion Girl
Also known as the bum bag, the fanny pack has been quickly making a grand entrance as a favourite for the season ahead. For any fashionistas who are eager to up their accessory game this Summer 2018, you may want to take your sartorial cues from the past and rock this 1980s inspired staple. While this trend can easily be a hit or a miss, you can always take your sartorial cues from Instagram to ensure that the look turns out flawless. Here are a few ways to rock the fanny pack trend just like a fashion guru.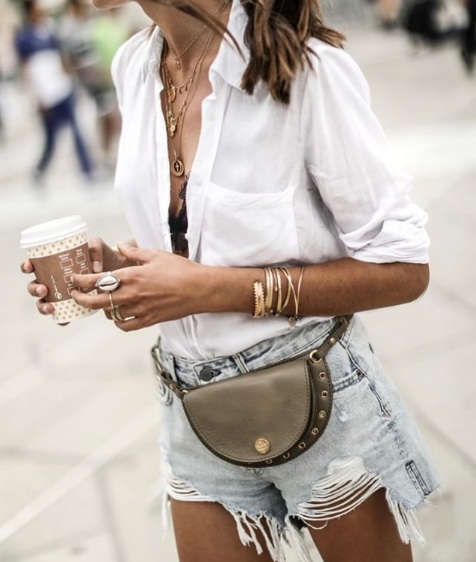 Photo: liketoknow.it on Instagram
Metallics: This particular Instagram shot combines the look of a grey metallic leather fanny pack with a simple, neutral summer outfit. We are liking the pairing of this lightweight white blouse and distressed light wash denim shorts, which offer an edgy yet laidback feel. Meanwhile, the dangling metallic chain necklaces and matching bangles seal the deal.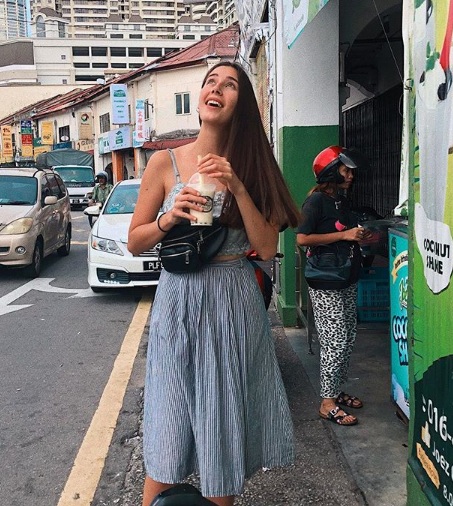 Photo: zehravictoria on Instagram
Leather: Classic leather never goes out of style, and can take your everyday summer outfit to entirely new heights. This cropped blue and white pinstriped blouse looks great with a matching midi skirt, and a black leather fanny pack. If you want to bring sophisticated to this oft-debated trend, luxurious leather may be the trick.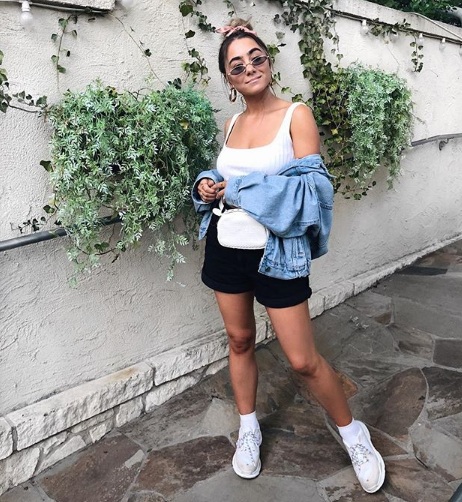 Photo: jujhavens on Instagram
Bright white: Try contrasting your summer tan with a white fanny pack, which can easily be worn with denim (as spotted here). The short shorts, miniature sunglasses and white sneakers play up the bright ivory colour of the fanny pack for an added effect.
---
---