Designer Diarra Bousso Niang Brings Her African Heritage Into Her Canadian Handbag Label Bouswari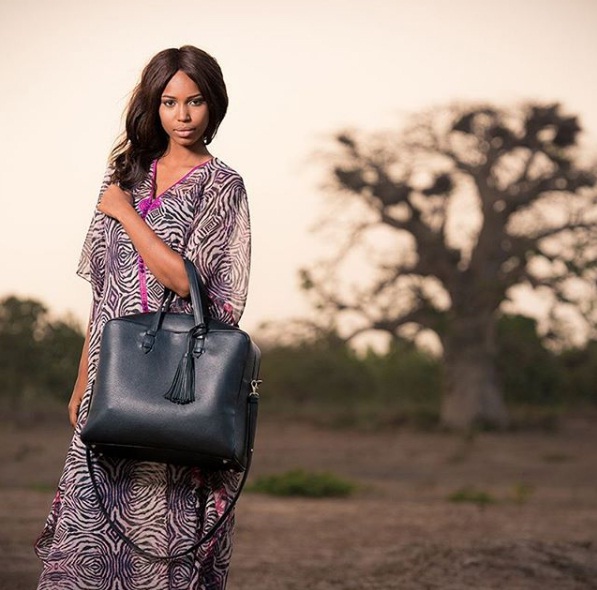 Photo: bouswari on Instagram
With the True North being such a diverse and multicultural nation, it's hard to pinpoint exactly what Canadian fashion is. After all, our country is home to countless designers who trace their roots to various exotic locales all over the world. One such design talent is Toronto-based Diarra Bousso Niang, who hails from Senegal and has used her background to inspire her rising accessory label, Bouswari. Bousso Niang first moved to Canada in 2009 ,and briefly lived in Montreal before she decided to settle in Toronto. Today, the African-born and Paris-educated Bousso Niang can be found focusing on her passion- creating handbags which take design cues from her heritage. At first glance, her Bouswari collection seems similar to the many other versatile leather purses which are revered among the street style set. However, after a deeper look, it's evident that each one of Bousso Niang's creations actually have a story of their own. Whether they are inspired by African artisan goods or by traditional materials, Bouswari aims to pay tribute to the designer's intriging culture. Real Style caught up with Boussi Niang about her deep love of handbags, design journey and much more.
Real Style: Tell us about incorporating your African heritage into your designs.
Diarra: When I started Bouswari, I wanted to share my African heritage. I take inspiration by revisiting old African bag designs and African history. Each bag is inspired by Africa, either by the design itself or by the story. The Nafa crossbody and belt bags are ancient traditional bags revisited and modernized. The Makhtoume tablet sleeve is inspired by the Makhtoumé, a small red bag used by Baye Fall, a mouride group of men. In Senegal, the makhtoume is mostly used to carry books, including holy books. This function has been given a modern twist, as a tablet case. The Touareg Bourse is inspired by the small pocket bag carried by the nomadic Touareg people, the main inhabitants of the vast Sahara desert. And lastly, the Kabrousse weekender and the Diaba Clutch take their name from places in Africa and ancient queens. I am hoping to tell African stories through my designs and educate people about the other side of Africa.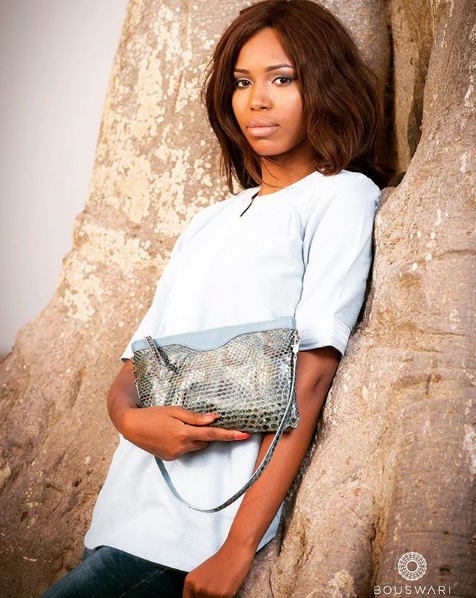 Photo: bouswari on Instagram
Real Style: What have been some of your biggest creative challenges as an emerging Canadian designer?
Diarra: My biggest creative challenge has been to be true to the traditional design. It means that I wanted to keep the traditional look, but still make the product functional and practical for the modern woman and man. A major challenge is to find retailers at the beginning who trust you enough to showcase your products.
Real Style: Do you have any designer role models or favourite designers?
Diarra: My favourite designer is Colle Ardo Sow. She is a designer from Senegal. She is using traditional fabric called "pagne tisse" in her creation. The second favourite is Tory Burch. She is a trailblazer and she is very talented. The more we modernize the bag, the more we lose authenticity. That is why our designs are simple. I wanted to stay authentic as much as possible.
Real Style: What can you tell us about your latest collection?
Diarra: For Winter 2018, we are introducing a pre-collection of the second collection. It is an opportunity to introduce our new logos inspired by Akan goldweights. Akan goldweights, are weights made of brass used as a measuring system by the Akan people of West Africa, particularly for weighing gold dust, which was currency until replaced by paper money and coins.
Real Style: What inspired you to create handbags, as opposed to other accessories or garments?
Diarra: A nice handbag is a must have in a woman's closet. We want our product to be a staple for most women, no matter their age or style. I believe also that I can be more creative and playful while designing handbags instead of shoes, for example.
---
---