Pink Tartan Designer Kim Newport-Mimran Channels The Seventies At FashionCAN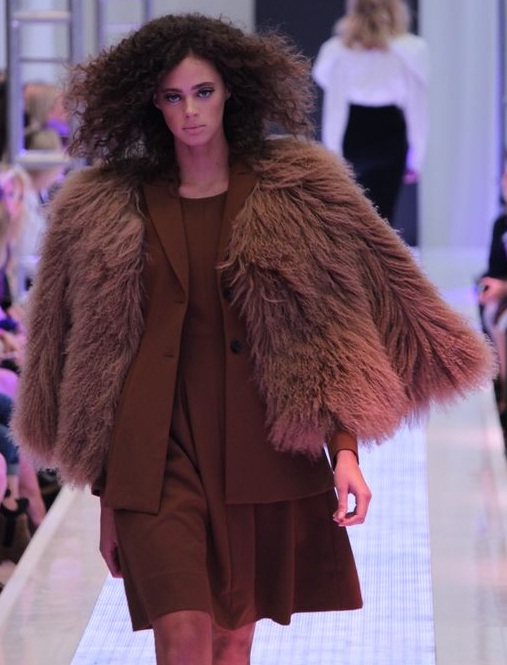 The calendar may read 2016, but the fashion industry is famous for drawing its inspiration from decades of the past. In particular, the groovy Seventies have returned to the forefront of fashion over the past few seasons, with numerous designers taking their cues from the decade of disco.
Canadian designer Kim Newport-Mimran recently captured the 1970s at her FashionCAN runway show at Toronto's Yorkdale Shopping Centre. The Toronto-based design talent, who heads her label Pink Tartan, unveiled a joint Fall/Holiday 2016 line as part of the Canadian designer showcase. Real Style caught up with Newport-Mimran backstage to discover more about her love of luxury fabrics, passion for modernized '70s pieces and the artistic influences behind her stunning creations.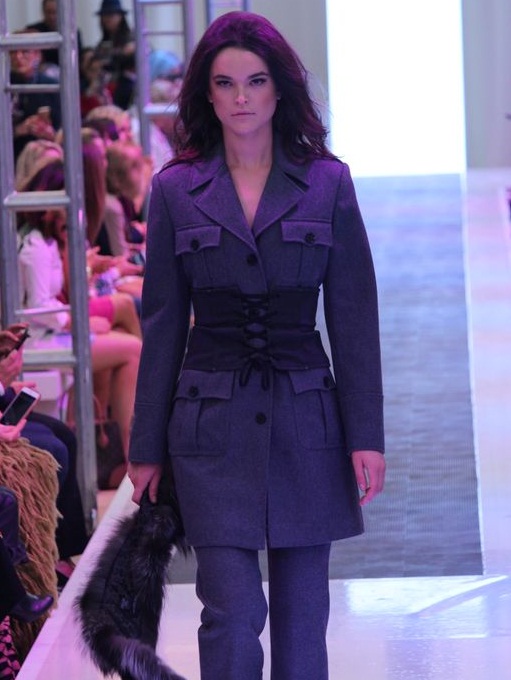 Real Style: Tell us more about the theme behind your FashionCAN runway show.
Kim: This was brocade and velvet and it's really luxe. It is a combination of my Fall 2016 collection and my Holiday 2016 collection. I've amalgamated the two of them to give it a little bit of a holiday 1970s feel. When you're pulling a show together, it's about having the makeup, mood, music and clothing all come together. It's really putting that thread through. It's a kind of modern, new take on the 1970s with the silhouettes that I did.
Real Style: Speaking of the Seventies, are there any trends from that decade which should not come back?
Kim: I love the larger collar, longer jackets and bellbottoms. I also think some of the fabrications [should stay in the Seventies]. The silhouettes were interesting, but the fabrications were a little bit new technology, scratchy and polyester-y. Polyester has come a long way with fabric technology. I like polyester, but I like a silk touch.
Real Style: Which notable fashion designers are you currently influenced by?
Kim: I'm an art lover, so I love the art world infiltrating fashion. I also like Hedi Slimane, Phoebe Philo at Céline and Miuccia Prada.
Photos: Paul Ross for OPIQUE / Top of the Runway
---
---