Canadian Jewellery Designers To Know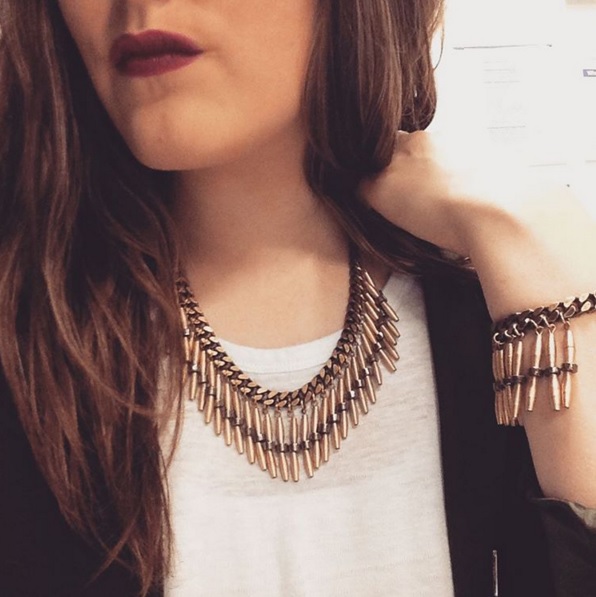 Photo: fp_jewels on Instagram
Although famous American names like Harry Winston may instantly spring to mind when you think of jewels, a number of promising jewellery designers can be found at home on Canadian soil. Whether you're a fan of timeless simplicity or intricate baubles, we've curated a roundup of five Canadian jewellery designers who deserve a place on your discerning fashion radar.
John De Jong of JDJ Jewellery: The Toronto-based fine jewellery designer launched his label in 1995, after pursuing studies in art history and gemology and training at Sotheby's in London, England. De Jong's artsy creations, which are inspired by architecture and travel, are now popular outside of Canada as well. In fact, JDJ Jewellery has a base in Switzerland. As for the pieces themselves, De Jong's couture collection features pearls, dangling diamonds and plenty of pink sapphire and emerald earrings. Meanwhile, the designer also creates engagement rings, cufflinks and tiny sterling silver keychains.
Pamela Coulston of Disegno: Launched in 1992 by founder Pamela Coulston, Ottawa-based line Disegno opened a local boutique in 2007 and later expanded to Toronto in 2011. Coulston trained in Jewelry Design at the California-based Gemological Institute of America, but also previously worked for UNICEF and had a career as a freelance writer. Today, her brand Disegno features a Fine Lines range of 18 karat jewellery, along with the Perpetual Emotion collection of urban sterling silver designs. Meanwhile, clients who wish to have their dated bling transformed can also use Coulston's The Gold Bar re-design service.
Melissa De Luca of Fredrick Prince Jewelry: In 2008, Toronto jewellery designer Melissa De Luca launched Frederick Prince Jewelry. The line, which claims to offer affordable pieces, draws its moniker from Prince Fredrick, The Duke of York. As a result, it pays tribute to its hometown and Toronto's original name (years before the city was known as "The Six", of course). De Luca uses a variety of semi-precious gemstones in her creations, including lapis lazuli, agate, amethyst and rose quartz.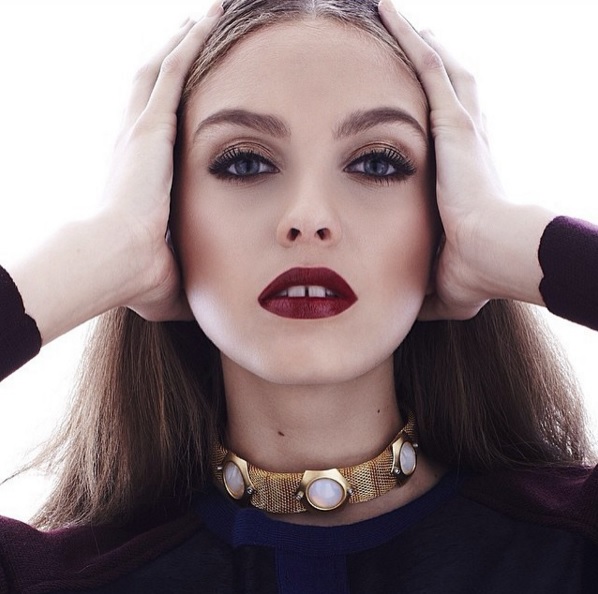 Photo: cucharajewelry on Instagram
Edilou Canedo of Cuchara: Based in Toronto, Cuchara is the brainchild of Vancouver-raised designer Edilou Canedo, who originally earned a Bachelors of Science at the University of Victoria. However, Canedo later relocated to Toronto to study Fashion Techniques and Design at George Brown College. As for her label, Cuchara describes itself on its website as "edgy and playful", with bohemian chic inspiration and urban style. The label's pieces range from ladylike 14 karat gold and rose quartz chokers to rebellious knuckle rings made of rhodium and gold.
Camilla Jørgensen of Callura: Founded by Danish-born creative director Camilla Jørgensen in 2007, this Montreal jewellery line features locally made and handcrafted pieces. Jørgensen's baubles are inspired by her Danish background, and are designed with Swarovski crystals. The design aesthetic leans toward simplistic and feminine jewellery, with Jørgensen's Cinderella Drop crystal earrings and small pendants as featured designs.
---
---
SUBSCRIBE NOW
Free to join! Get the hottest fashion, beauty and celebrity news, enter exclusive subscriber giveaways and be the first to receive the full digital version of REAL STYLE magazine every month.
JOIN NOW!