La Roche Posay Is Canada's Favourite Beauty Brand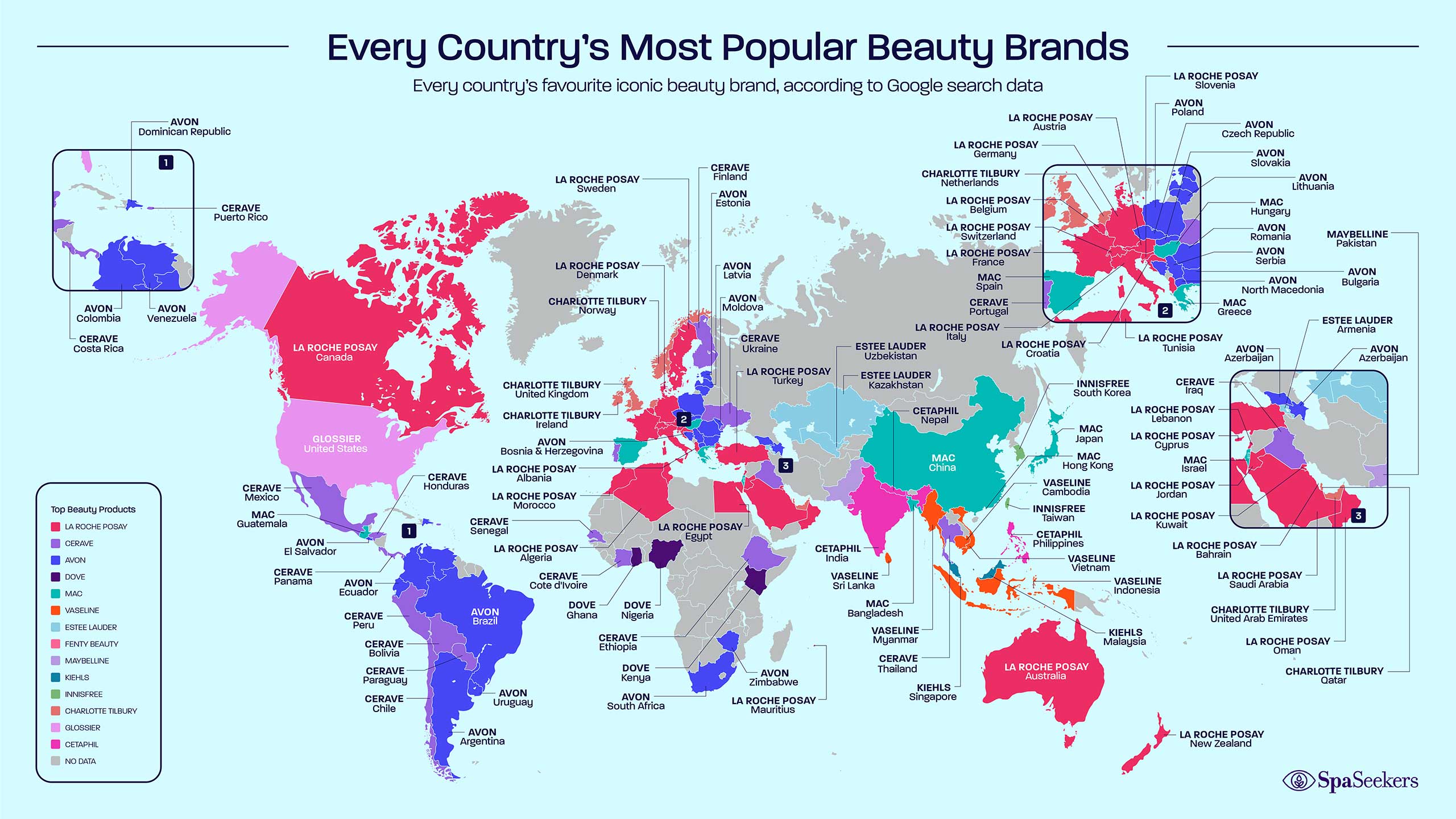 If you've ever wondered what beauty brands are the most popular across the world, look no further. Spa booking website SpaSeekers.com have taken a deep dive into Google data and analyzed it to find the most popular of 143 brands in 159 countries across the world. According to the search results, La Roche Posay is number one in Canada, with Glossier taking the top spot in the United States. This data is considered accurate as of September 2023.
The Top Beauty Brands
Overall, CeraVe is the most popular brand in the world. The skincare brand is one of the top sellers at drug stores across the globe, and they sell everything from cleansers to moisturizers, and has been a favourite since the early 2000's. Part of their current popularity may have something to do with going viral on TikTok over the last few years. 39 of the countries looked at have CeraVe as their top searched brand. La Roche Posay is in second place, taking the top spot in 33 countries, including Canada, France, Australia and Denmark. The brand started in France, and is well known for their Invisible Fluid SPF50+ Sun Cream and Effaclar Duo+m: Anti-blemish Corrective Gel Moisturizers. The most interesting results however may be that Avon continues to be a big seller. The brand, which was founded in 1886, continues to be popular, sitting in third spot and topping the list for 30 countries.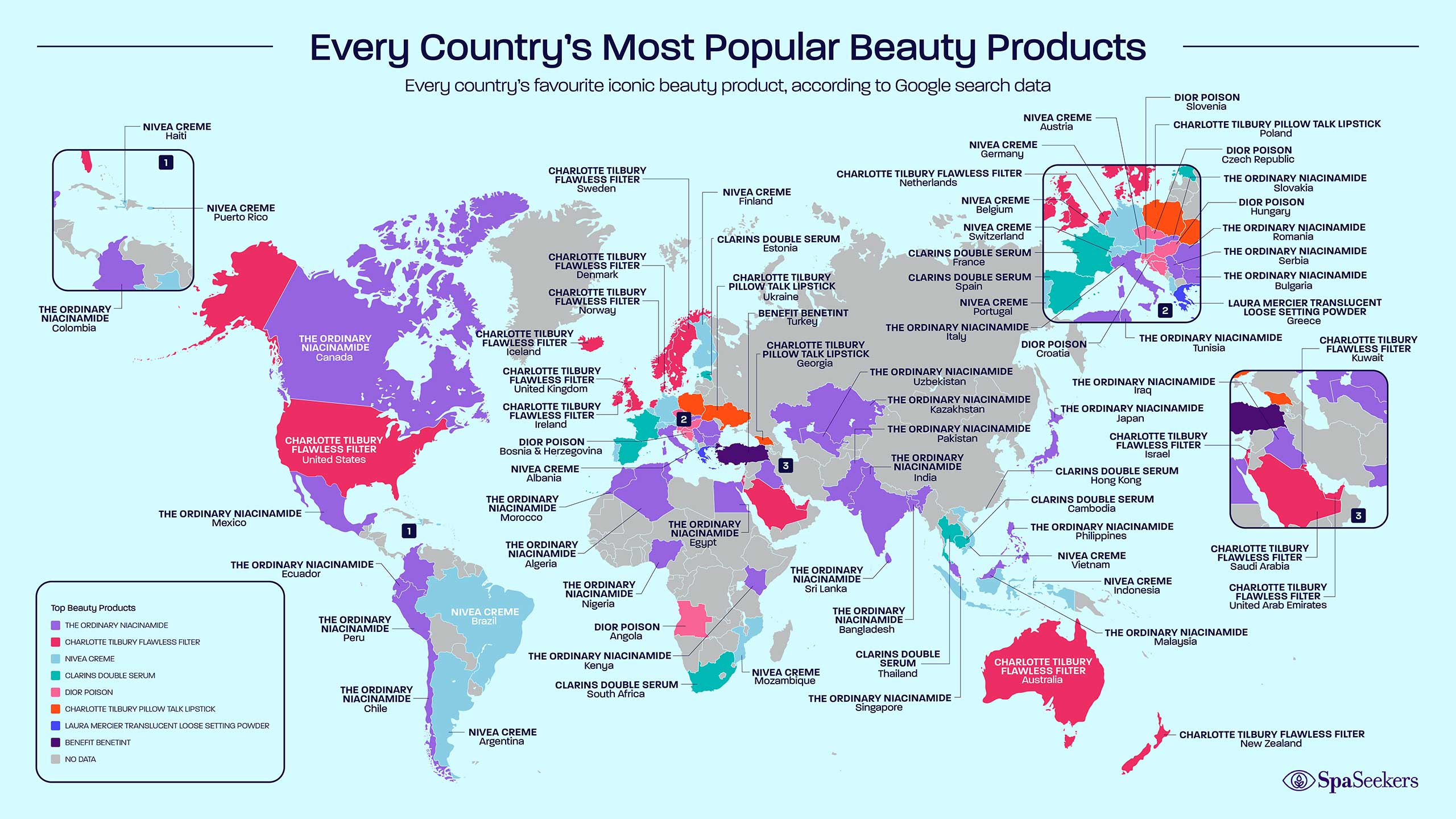 The Top Beauty Products
Spa Seekers report also looked at the top products searched across the globe, with The Ordinary's Niacinamide coming out on top. It was the most searched for product in 63 countries including Canada, Italy and Peru. If you are unaware of what it is, The Ordinary's Niacinamide uses niacinamide (vitamin B3) to reduce the appearance of skin blemishes and congestion and is loved for its lower price point. Charlotte Tilbury's Flawless Filer makes your face look filtered, glowing a smooth, and is the second most searched product in the world. Coming in third is Nivea Crème's moisturizer, which has been on shelves since 1911. It's used as a face mask, body lotion, make-up remover and more.
It is important to keep in mind that the results of the survey come from Google searches, and may not be an accurate portrayal of actual popularity. It would be interesting to see a similar survey conducted based on sales and number of products sold. After all, by analyzing Google results the same users may show up several times, and by using VPNs they can mask which country they are in.
Spa Seeker's complete research can be found on their website,
---
---