3 Ways To Wear Red Nail Polish This Holiday Season
If you're wondering how to decorate your nails to suit the upcoming festive season, try integrating red nail polish into your beauty regimen. Nothing can awaken your manicure more easily than bright crimson nail lacquer, which works with everything from a little black dress to a red jumpsuit. Here are a few ways to embrace the trend of red nail polish right now.
Photo: lenaolczyk on Instagram
Gold stripes on bright red nails: Try refreshing your fingertips with a punchy scarlet shade that can instantly evoke warmth and passion. Meanwhile, topping off your nails with thin gold striping tape can effortlessly contrast against the red nail colour.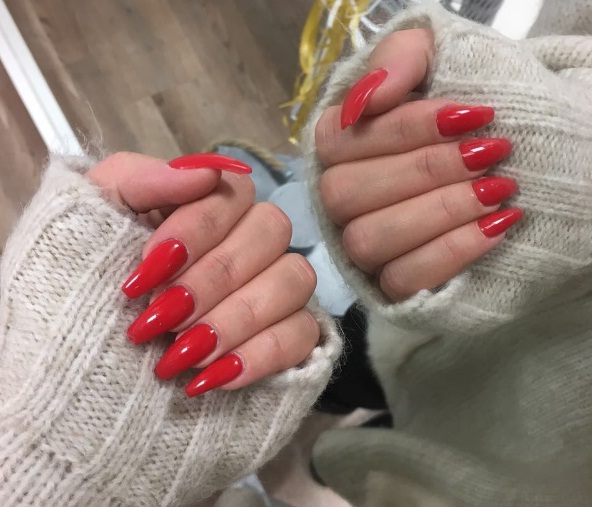 Photo: sekerschoenheitssalon on Instagram
Pointed talons: For the femme fatale who wants to capture her inner seductress, the look of sharply pointed almond nails is the way to go. Apply glossy red polish to the surface of your nail tips, and allow the vibrant hue to catch the spotlight.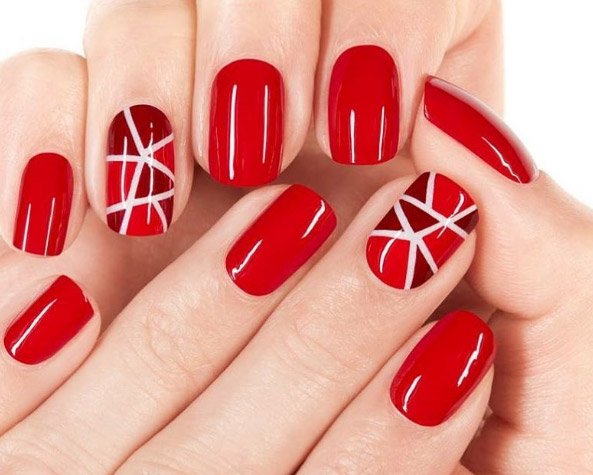 Photo: alexfalba on Instagram
Asymmetrical graphic art: Integrate nail art into your manicure statement, in the form of asymmetrical designs in shades of red and white. The geometric patterns can bring ruby polish to life, and add a funky finish to an otherwise timeless manicure job.
---
---