6 Spooky Ways To Prepare Your House For Halloween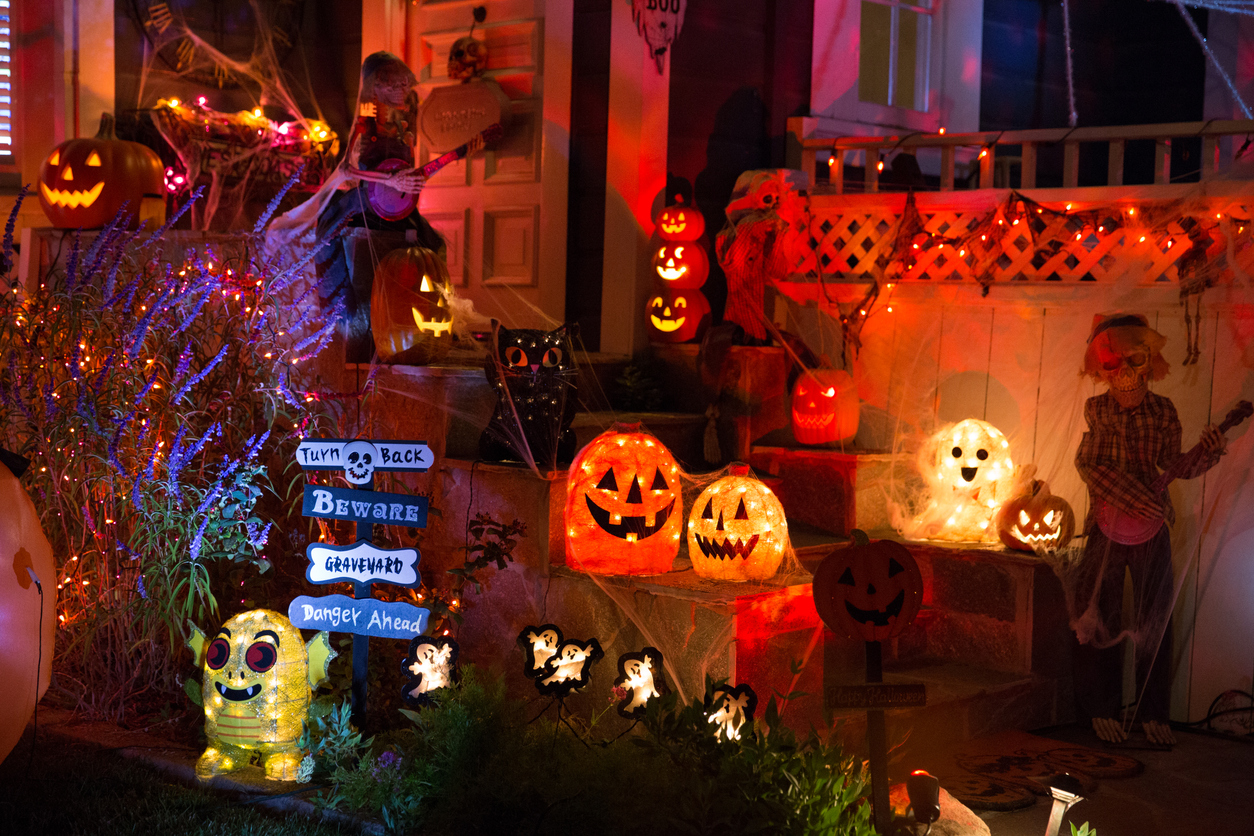 Halloween is fast approaching. It used to be a day for kids to get dressed up and go door to door collecting candy, but somewhere along the line adults started joining in on the festivities. While Jack-o-lanterns and spooky sounds have always been the norm, many houses go all out these days to try and scare our kids before handing out treats for their bravery. If you are looking at having a little fun yourself this Halloween, here are a few things you can try to spruce up your place.
Lighting
Christmas isn't the only time of year to set up lights anymore. Halloween is a bit different however, in that you don't really see a lot of houses string up lights. Many replace regular light bulbs with colored ones, such as green, blue, orange or red. Don't overdo it though, because coloured bulbs don't brighten things up nearly enough for your guests to be able to see what they are doing. Other options are to us uplights, to highlight things such as skeletons and ghosts, adding objects with fake flames, using flicker bulbs, or using props with lights such as lanterns.
Cheesecloth Lawn Ghosts
You might feel a little foolish setting these things up during the day, as they don't look particularly scary in the sunlight. At night however, with the proper use of a backlight, these things will make even the staunchest of guests jump.
Cardboard Silhouettes 
There are several ways of doing this. The first, is to buy several pieces of cardboard, paint them black and cut shapes out of them to fit into your windows. With the right lighting, you can make it look like your home is being invaded with ghouls, or have a murderer stalking unsuspecting guests.
Make Everything Glow In The Dark
By using glow in the dark paint, and some black lights, you can create a spooky effect that guests will remember for a long time. You can use it to show hidden messages (REDRUM anyone?), blood stains, hand prints, and more. Don't worry, if you make sure to buy the right paint it washes off easily enough afterwards.
Board Up Your Windows
You don't have to go, ahem, overboard with this, but by placing a few fake two-by-fours across your windows you will add to the spooky nature of your home. It will really help push your haunted house factor over the top. You don't need to nail them up either, most of them are light plastic and can be hung using two sided tape.
Use a Speaker
Let's face it, the things that usually make us jump in scary situations is accompanied by one of two things. Scary music, or scary sound effects. By adding one, or both, you will set yourself apart from your neighbours and scary your guests as they walk up to the house. Small Bluetooth speakers can do the trick, as long as you've got the right music and sound effects set up to loop. Spotify even has playlists you can use, so you don't need to go hunting for the right stuff.
---
---