Art Exhibitions To Check Out Across Canada This Fall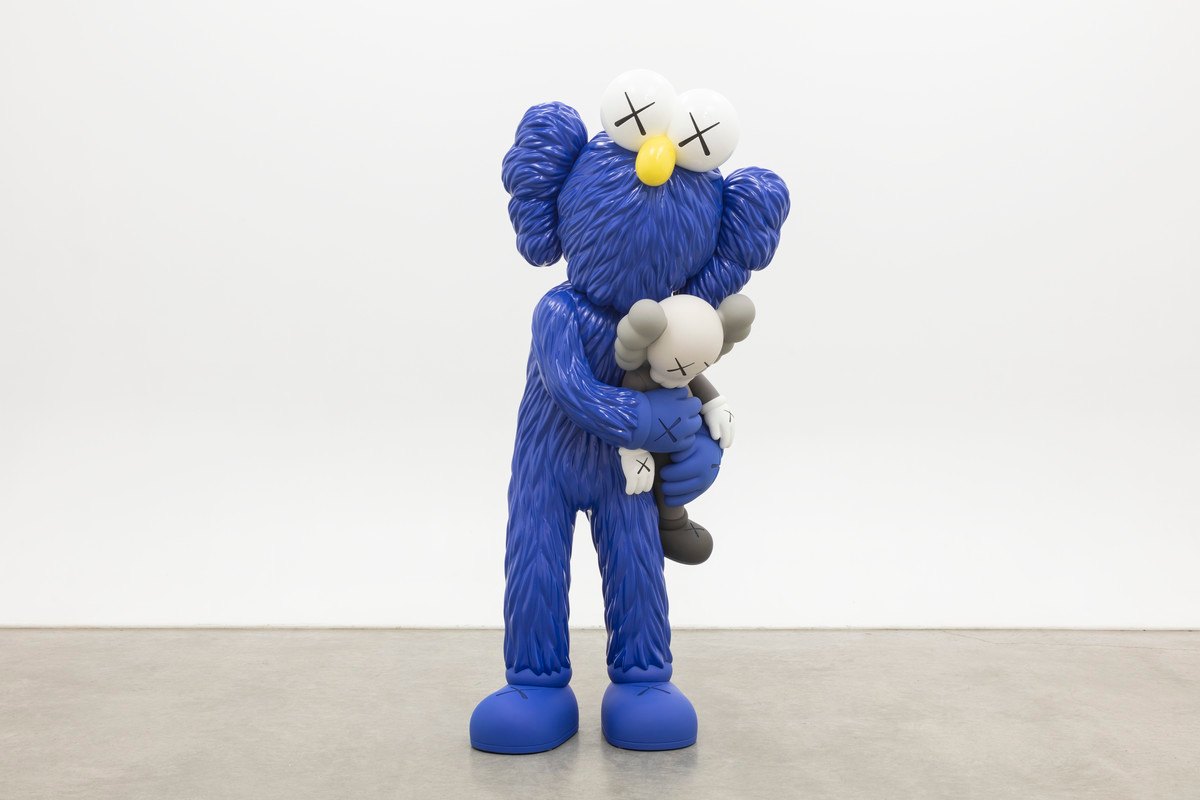 Major art exhibitions have begun opening up at galleries across Canada, and with the weather starting to cool down, it's the perfect time to plan your visit. From exhibitions featuring top, well-known artists, to art awards exhibitions, there is no shortage of events to check out this fall. Here are some of them.
KAWS: FAMILY – AGO, Toronto ON – September 27, 2023 – March 31, 2024
Brooklyn artist Brian Donnelly is known the world over as KAWS, and this past week he made his Canadian museum debut at Toronto's AGO. In this exhibition visitors get to see how the artist comes up with his designs, and take a look at his creative process. Over 75 pieces of his artwork are on display, including wall murals, sketches, paintings, sculptures, his altered phone booth advertisements and more. The centerpiece of the exhibition however is his painting bronze sculpture FAMILY, which features four of his recurring figures of varying sizes posing as a nuclear family.
2023 Sobey Art Award Exhibition – National Gallery of Canada, Ottawa, ON – October 13, 2023 — March 3, 2024
Five artists from around the country have been shortlisted for the prestigious 2023 Sobey Art Award,  and their art is on display at the National Gallery of Canada in Ottawa until March of next year. The diverse group of artists include: Trinidad-born and Toronto based  artist Michèle Pearson Clarke, Nova Scotian artist Séamus Gallagher, Métis artist Gabrielle L'Hirondelle Hill, Inuvialuk artist Kablusiak, and  Iran-born and Montreal based artist Anahita Norouzi.
Conceptions of White – Vancouver Art Gallery, Vancouver, BC – September 9, 2023 – February 4, 2024 
What is White Identity? This new exhibition by the Vancouver Art Gallery offers context and perspectives to help people grapple with the concept in today's society. It explores the origins, travel and present reality of "Whiteness" and how it fits in with a more integrated world. It encourages us to "confront the ideology of cultural erasure embedded in the social construction of Whiteness, the ramifications of its continually expanding borders, and the society fostered by this relatively young theory of racial categorization." It includes work from Jeremy Bailey, Deanna Bowen, Jennifer Chan, Nicholas Galanin, Ken Gonzales-Day, Arthur Jafa, Ryan Kuo, Michèle Lalonde, Barbara Meneley, Robert Morris, Nell Painter, Howardena Pindell, Hiram Powers, Fred Wilson and Artist Once Known (After Leochares).
Marisol: A Retrospective – Montreal Museum of Fine Arts, Montreal, QC – October 7, 2023 – January 21, 2024
Paris born artist Marisol is famous for her life-size totemic sculptures consisting of mixed-media assemblages. It was edgy, but not her only claim to fame. She was also well known for her drawings, printmaking and photography. She designer sets and costumes for dance companies, and created public monuments to historical figures around the world. This exhibition covers not only her canonical works from the 60s and 70s, but examples of her source materials, ketches, studies and personal photographs. It also includes her figurative drawings as well.
Photo: AGO Facebook
---
---