How To Get Your Patio Or Backyard Ready For Summer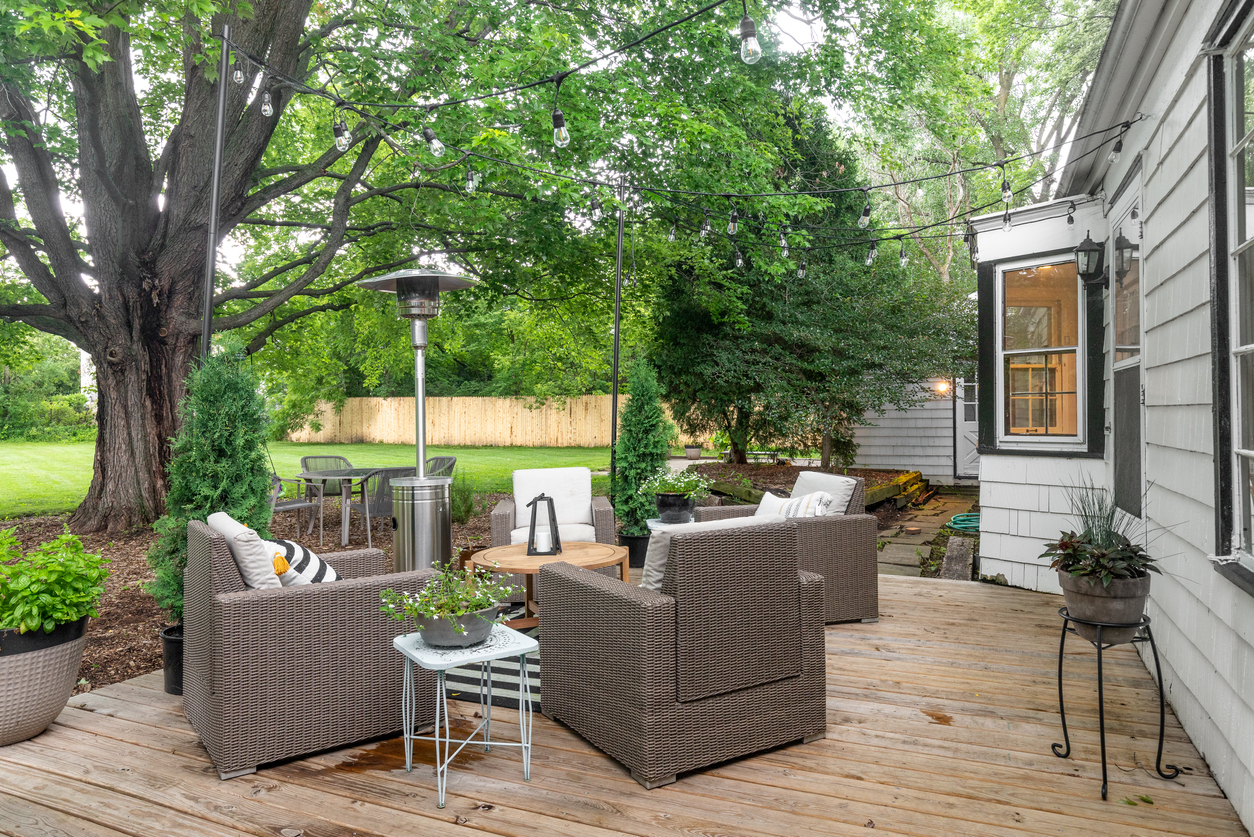 While the past winter may not have been as long, or as cold, as some years, odds are you still weren't spending a lot of time outside in your backyard or patio. It's even less likely that you had friends or family over to enjoy it.  That means several months have gone by where you've neglected your furniture, plants and other items of décor. Taking a quick look around you probably notice pollen-covered cushions, cob-webs on your umbrella, mold on your wood trim, faded paint and overgrown gardens. In other words, the fall and winter weather have really played havoc on your outdoor space. Now that spring is in full session and the weather is warmer, it's time to bring things back to life. Here's how to get your patio or backyard ready for summer.
Size Thing Up
Your first step is to literally take a step outside and see what needs to be done. Take of list of things that need to be cleaned, refreshed or thrown out. This goes for everything, from furniture, to plants and everything in between.
Clean Up
Take a garbage bag and your cleaning materials outside and get to work. It's easier to start refreshing things with the mess cleaned up. It will give you a better idea of what you need to buy afterwards, and the new stuff won't get dirty when you are cleaning up the grim. Rent or borrow a pressure washer to clean the patio and side of your house. You will be surprised by how much better things look when your doors, windows, eaves, screens and deck are washed down. You can also hire a company to come pressure wash for you if you don't feel comfortable doing it.
Clean For Your Furniture
Remove the cushions and wash what you can with soap and water. You can leave them out in the sun to dry. Hose down your tables and chairs, and shine them up with your favourite cleaner. Make sure not to forget the undersides.
Refresh Your Garden Or Planter Beds
Most gardens and planters need refreshed every season. Mulch and dirt start to look sad and washed out after a couple of seasons of sun, rain, snow and ice. A new layer of dirt and mulch will make everything look better, and help your plants stay healthy.
Replace What Needs Replacing
It's a fact of life, patio umbrellas wear out, cushions fade, and furniture falls apart. When this happens it's time to go shopping and find suitable replacements. Start by finding items made with the right materials, namely UV and weather resistant ones. It makes cleaning easier and they last much longer. They might be more expensive, but it's worth it in the long run. You might also want to invest in a waterproof, outdoor, storage box to store your seat cushion and pillows in when you aren't using them.
With just a few simple steps, and an afternoon of hard work, you are now ready to host your friends and family for summer get togethers.
---
---