How To Decorate Your Home With Pantone's Colour Of The Year, Viva Magenta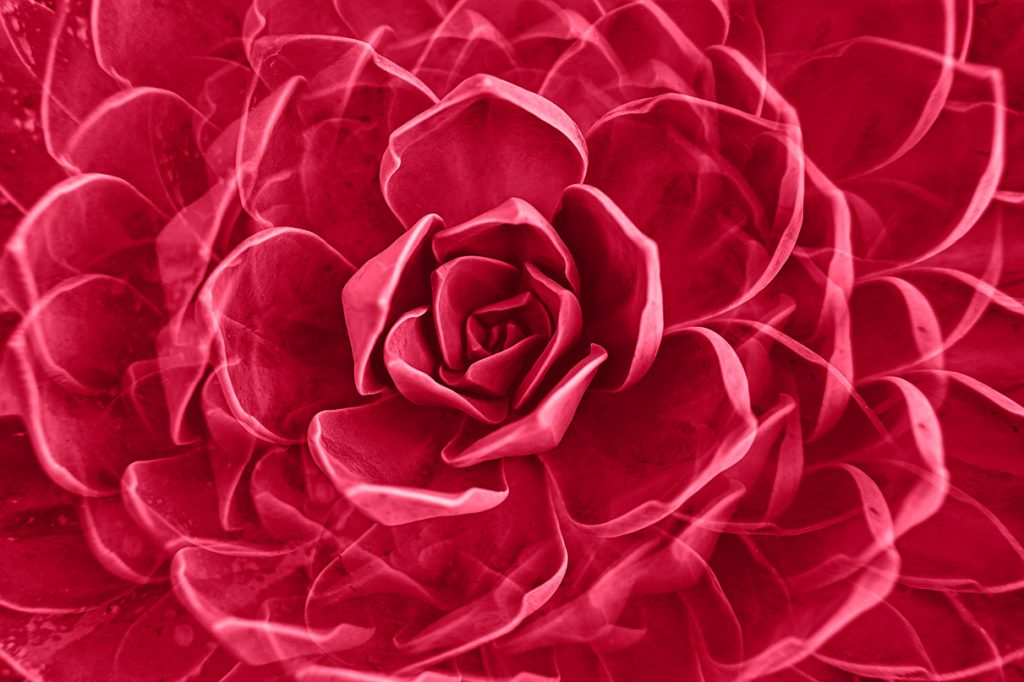 Pantone revealed Viva Magenta as its colour choice of the year for 2023. Vivid and vibrant, Viva Magenta combines electrifying red with a hint of blue, resulting in mood-boosting shot of colour. It is widely described as an animated red that revels in pure joy, encouraging experimentation and self-expression without restraint. It invokes a feeling of strength through creativity. According to Pantone, its colour of the year was inspired by movements around climate change, sustainability, and land protection, noting how Viva Magenta acknowledges a "gravitational pull" towards natural colors. Whether you splash it across an entire wall or use it as a pop of color, the Pantone color of the year is a bold and brilliant addition to your home design and daily life.
Throw Pillows
Not too bold, and not too subtle, throw pillows are the perfect way to incorporate Pantone's Viva Magenta into your home. Opt for a solid coloured pillow for an easy statement or a patterned pillow for an eye-catching pop.Viva Magenta strikes a balance of warm and cool tones, making it an ideal accent color for any color scheme. Interior designers suggest using the dynamic Pantone color on pillows, like the textured cotton pillow covers and inserts.
Bold Furniture
This is your sign to upgrade your couch in 2023! Viva Magenta blends well with white walls and modern gold accents. You can never go wrong with a refined and comfortable sofa with a pop of color for an elegant and classy look.
Kitchen Colour and Small Appliances
Add a little extra pizazz to your kitchen by incorporating Viva Magenta into your design. This vibrant hue is sure to add a touch of fun and excitement to any space so make sure to give it a try. Get that digital electric kettle in magenta or complement your kitchen island with a set of Viva Magenta stools. This bold hue is sure to make a statement.
Decorative Throw
Add a bold splash of Viva Magenta in décor items that can easily be moved or removed as desired, such as a plush faux fur throw. You can also neatly fold it and set on a shelf or ottoman for a more subtle effect. By keeping the colour portable, rather than painting an entire wall, you can decide how much Viva Magenta you want—and you can easily change your mind about where you want it.
Accent Walls
Play minimalist but get bold with a Viva Magenta wallpaper which could easily be paired with playful geometric circles in gradient shades of orange, lavender, and more magenta. Make this mural the centerpiece of your living room, dining room, hallway or home office, and create a space that blends vivid nature-inspired colours.
Carpet
What perfect way to spice up your interior design than adding a decadent pattern and rich colour. The Viva Magenta colour is not only attractive in style but is also very trendy. Add a magenta coloured rug to your home office for a bold touch of personality or use it in the bedroom or living room to elevate your cosy space with a dramatic hue.
---
---