Celebrate Winter With These Festivals And Activities In Ontario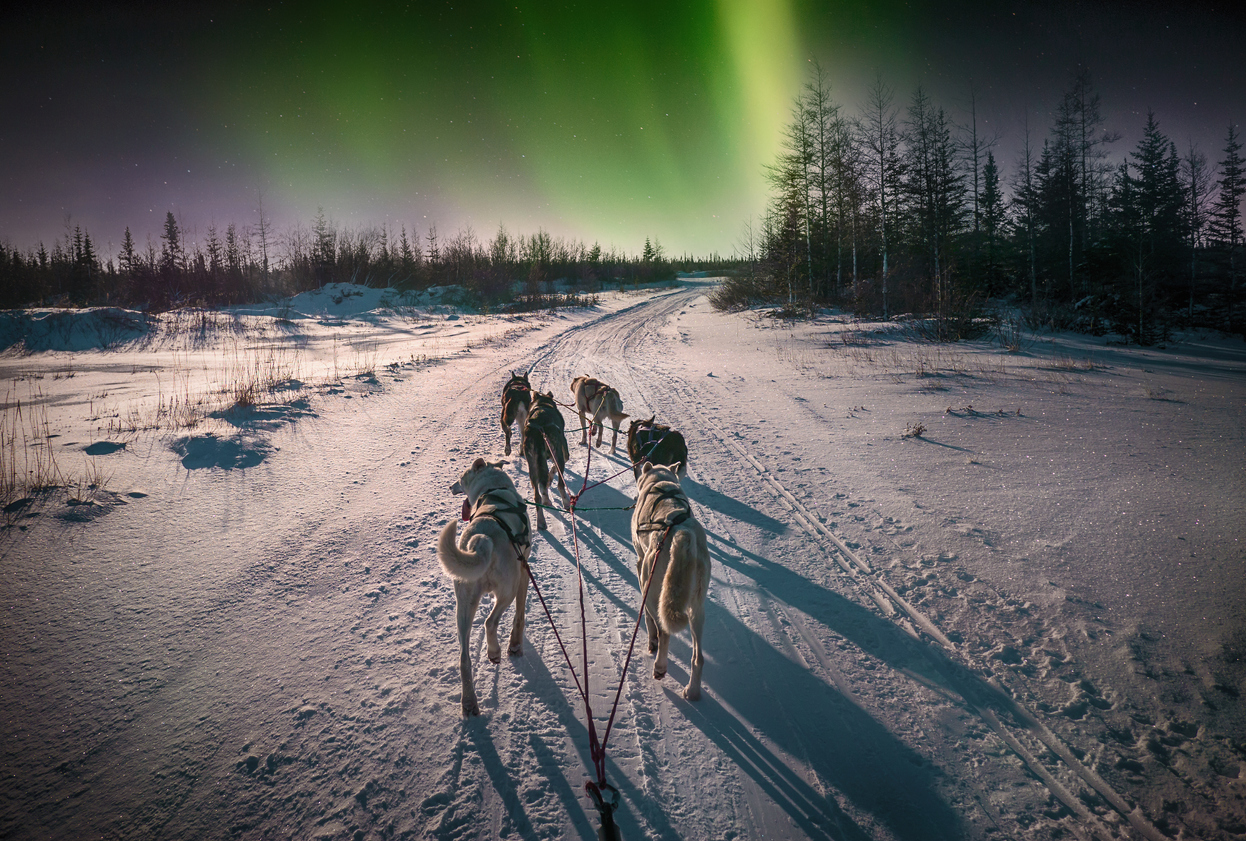 It is so tempting to stay indoors, close the drapes, lock the doors and hibernate during the coldest days of winter but eventually it's better to embrace the snow and ice than to hide from it. It's no surprise that every year, Ontario has lots of winter festivals and activities that people can go to as a way to celebrate winter.
No matter where you live in Ontario you're bound to find some sort of activities nearby where you and your friends, loved ones and family can participate in. So instead of waiting for the winter to be over, make time in your schedule to recharge your batteries by engaging in some winter revelry. Put on your mittens, boots and toques, warm your bellies with delicious food and take in some of the greatest spectacles the season has to offer! Here are only some of the best Ontario winter activities you can check out.
Niagara Icewine Festival (January 13-29) For three weekends in January, the Niagara region is transformed into a wintry wonderland, in celebration of one of Canada's most cherished products, Ontario Icewine. The Niagara Icewine Festival offers plenty for every taste – glamour and indulgence. Experience unique wine and food pairings at over 40 wineries, and vibrant outdoor street festivals. Dress fancy and dance the night away at the Cool As Ice, formerly the Niagara Icewine Gala, an all-inclusive evening of elegance, fine wine, and celebration. Indulge in icewines, cocktails and mocktails, and farm-to-table fare, set within one of Niagara Falls' most buzzed-about new attractions, the Niagara Parks Power Station. There is no doubt the live entertainment will keep you dancing to the end of the night.
Fire & Ice Winter Festival (January 28-29) Rediscover the joys of the winter season and great Canadian outdoors with friends and family at the historic Alton Mill Arts Centre in rural Caledon. Pond hockey, food & drink, ice sculptures, a super snow slide, skating, art workshops and more fun for the whole family. Don't miss the festival highlight: a fire sculpture at dusk. Planned and hosted on Alton Mill's private property, this two-day event unites the community with a roster of outdoor and indoor activities that support local vendors, businesses, and artists during the coldest month of the year.
The Beaver Tails Ottawa Ice Dragon Boat Festival (Feb 3-20) Don't miss this event taking place on the historic Rideau Canal Skateway, the world's largest skating rink in downtown Ottawa. The Ice Dragon Boat Festival has international teams race beautifully in decorated dragon boats, adorned with dragon heads and tails and are equipped with skate-like blades that glide along the frozen 100-metre race course as competitors use spiked ice-picks in pursuit of championship gold. The Beaver Tails Ottawa Ice Dragon Boat Festival is the largest ice dragon boat race in the world and will surely provide a unique experience that combines dragon boating with Canadian winter sport culture.
Bloor-Yorkville Icefest (February 18-19) Celebrate the magic of winter in a wonderland transformed by ice and light by checking out the Annual Bloor-Yorkville Icefest, a free public event. Visitors can expect a wide variety of uniquely designed ice sculptures, live ice carving demonstrations, an ice lounge, and an ice wall with projections throughout the weekend. Witness the transformation of the Yorkville neighbourhood into a reimagined world through one-of-a-kind displays of over 60,000 lbs. of ice carved into magnificent sculptures inspired by whimsical castles, unicorns, a princess dress, elegant carriage, dragons, mermaids, and cosmic journeys.
Visit the Ice Caves Featured as one of the New York Times's 52 Places to go in 2019 ,these stunning natural formations of snow and ice range from small depressions in the ground to towering maws toothed with icicles. In February and March, the shores outside Sault Ste. Marie are battered constantly with freezing cold waves, snow and sleet, giving birth to the most famous Lake Superior attractions in Ontario: the ice caves. Strap on a pair of snowshoes to explore the shoreline along ice cave hotspots like Michipicoten Bay, Lake Superior Provincial Park, and Gros Cap headland near Sault Ste. Marie. Certainly, the reward is worth the effort. The magical beauty of the ice caves of Lake Superior is truly breathtaking and rare. It is not only a marvel to view in photographs, but a spectacular once-in-a-lifetime experience.
Drive your own dog sled Dogsledding is one of the best winter activities Ontario has to offer. Feel the pull of your dog team as your sled slides down narrow forest trails between columns of snowy evergreens and across wide-open expanses of frozen lake. Sit back and enjoy the ride as Ontario's friendly and professional dog sledding outfitters move you through some of Canada's most beautiful winter landscapes on journeys lasting from an hour to a several days. If you head to Northwestern Ontario, you can book with Borealis Dogsled Tours and venture into pristine wilderness on day trips or multi-day adventures. Accommodations are also available in heated wall tents and cozy log cabins.
See the Northern Lights Aurora Borealis appear when solar particles interact with the earth's atmosphere, and peak on a cycle that coincides with solar activity. Fall and winter offer the best displays of these dancing green, white, and pinkish-red lights. Increase your chances of witnessing this magical natural phenomenon by heading north to an area with little or no light pollution. Find a frozen Northern lake on a clear night , most preferably between 11 pm and 2 am. Highly recommended is to visit Killarney as it became the first Ontario provincial park to be designated a Dark Sky Preserve by the Royal Astronomical Society of Canada. The site holds dark sky events, interpreter-led astronomy programs and is home to a research grade observatory with a 16-inch telescope and a 5-inch refractor for astro-photography. To experience the starry night sky and out-of-this-world views will definitely be a trip to remember.
The past three years have been up in the air for travel, but that doesn't mean you can't explore your own backyard. Winter can be fun! All you need to do is dress for it, try something new and have an open mind for a sense of adventure.
---
---