Top 4 Books To Buy This Fall
With the holidays quickly coming up many of us will be hitting the bookstores looking for the latest offerings that peek our curiousity. We'll either pick them up to read during our time off, or put them on our gift lists so others can get them for us. Whatever the case may be, here are the top four books you won't want to miss as we inch closer to winter and the holiday season.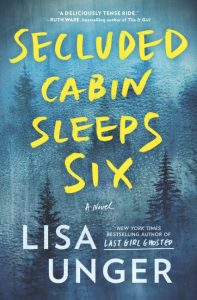 Secluded Cabin Sleeps Six by Lisa Unger- 11/08/2022
The New York Times best selling author is at it again. With her latest mystery novel Unger introduces us to the overworked Hannah and her husband as they go for some much needed R&R along with her brother and his wife, and her bestfriend and her new boyfriend. Their summer getaway sounds very dreamy: An isolated luxury cabin in the woods, spectacular views, a hot tub and a personal chef. The three couples arrive in the cabin despite a brewing storm in the Atlantic. What was supposed to be an amazing vacation turns into a nightmare when one of them disappears. The others began a frantic search as the storm blows in, but it quickly becomes clear that all of them are in peril. The only questions are, from whom, and why?  This book will keep you guessing right to the final page.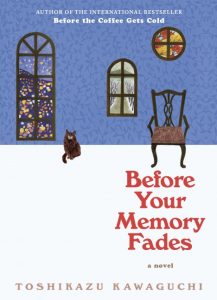 Before Your Memory Fades by Toshikazu Kawaguchi – 11/15/2022
From the author of Before the Coffee Gets Cold and Tales from the Cafe comes another story of four people who visit a mysterious coffee shop in order to travel back in time to relive memories they had locked inside them. Set in northern Japan, overlooking the spectacular view Hakodate Port, Cafe Donna Donna has been serving carefully brewed coffee and a unique experience for a hundred years. This book authored by Kawaguchi is another spectacular tale that makes you ask what would you change if you could travel back in time.
So This is Christmas by Jenny Holiday- 10/04/2022
Love is brewing between Cara Delaney, a career-focused American woman and Matteo Benz, a European King's right-hand man in Holiday's delightful third Christmas in Eldovia rom-com. Delaney travels from Bronx to assess the performance of a luxury watch company partially owned by the royal family in Eldovia. Once there, she butts heads with Matteo Benz, the very proper equerry to the King. As they're forced to spend time together, they discover unique vulnerabilities in each other and become open to the possibility of a relationship—but can they make it work while living in separate countries and mutually married to their jobs? Surely, this is one modern fairy tale that brings winter magic.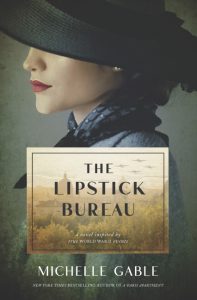 Lipstick Bureau by Michelle Gable – 12/27/2022
Inspired by a real-life female spy during WWII, this historical novel by Michelle Gable is a fascinating read. Newly married Niki Novotna was among the few female operatives recruited by the American Spy agency to work in a secret branch in Rome. As the war continues, Niki forms a bond with her colleagues, now nicknamed The Lipstick Bureau. Despite the risky assignment, she actually finds her job an escape from the family she left in Czechoslovakia and a future with her controlling husband. Gable's novel is a perfect wartime story—gripping, challenging and a great tribute to the intelligence agents whose work has remained secret for so long.
---
---
SUBSCRIBE NOW
Free to join! Get the hottest fashion, beauty and celebrity news, enter exclusive subscriber giveaways and be the first to receive the full digital version of REAL STYLE magazine.
JOIN NOW!