How To Decorate Your Small Space For The Holidays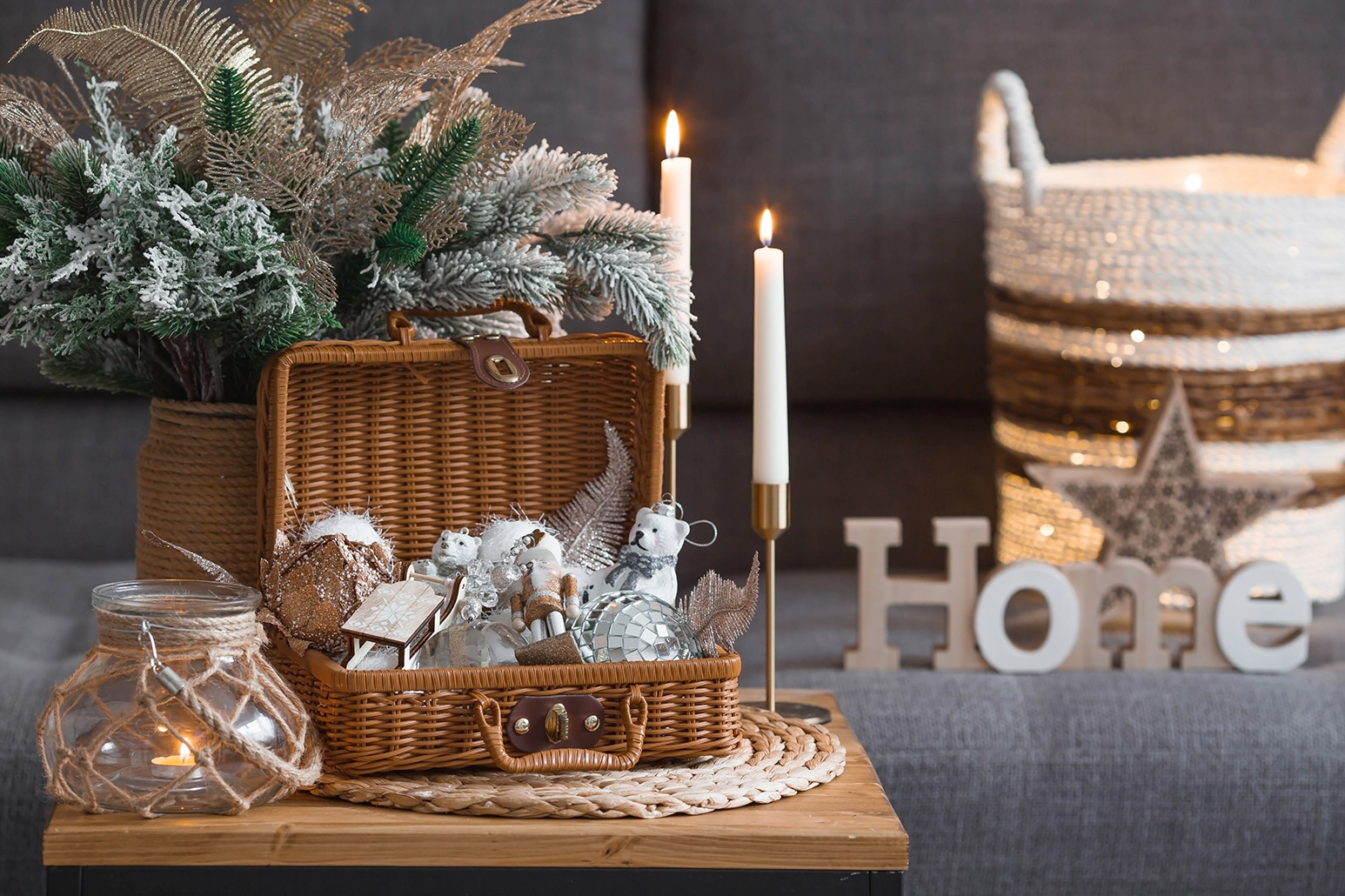 Living in an apartment in the big city may come with many benefits, but when it comes to the holidays, decorating isn't one of them. Still, to get yourself into the festive frame of mind you want to make an attempt at something and have a bit more holiday cheer in your life than watching TV specials and listen to holiday music. Here are some great tips to help you decorate your small space and get you into the spirit of the season.
Set the Table: Even if you have a small space, odds are you have a table in a dining room or eat-in-kitchen you eat your meals at when you aren't curled up in front of the TV. Even if you aren't expecting any guests, setting the table with holiday décor is a great way to get you into the holiday spirit.
Tree Snippings: For many, a Christmas tree is a necessity that they wouldn't dream of skipping, but grabbing a tree is not only getting pricier each year, but finding a place in a crowded apartment to display it might be extremely hard to do. Many stores are now selling fresh-cut evergreen snippings that you can display in a vase. It gives the same holiday fragrance you grew up with, and you can decorate the sturdiest branches with your favourite ornaments or top them with that topper you've had for years. You can even place gifts beneath it too to finish off the look.
Decorate Your Fixtures: Many apartments have concrete walls for security, which make it difficult to hang decorations, but that shouldn't stop you. You can hang ornaments from fixtures, dust off nutcrackers and display them on your shelves, and hang lights across bookshelves. You'll be surprised how many places you can decorate once your start looking around. The key will be remembering where they all are when you take them down.
Add A Wreath: You can hang a wreath in your window, or on a door to add that extra special touch. Adding a red and green coloured bow will help polish the look, and silver bells, or fake snow can help as well.
Light Up Your Balcony: While you may not have a roof to decorate to show your neighbourhood your holiday cheer, you can still light up your apartment on your balcony. If you don't have a balcony, you can decorate your windows instead. It's a lot easier than pulling out a ladder every year, and your electricity bill won't be nearly as high.
Bedroom Cheer: Your decorations don't have to stay in just your living room or kitchen. You can use sheets with soothing hues and soft finishes for your bed and add extra pillows decorated with holiday patterns such as Fair Isle, tartan, houndstooth or windowpane on your bed. You wouldn't want to go all out, after all you will want to be able to sleep, but a little holiday cheer is just fine.
No Fireplace? No Problem!: Whoever said stockings had to be hung by the mantel obviously didn't live in a small apartment where mantels are hard to come by. Still, the holidays are the time to be creative. Some people install old branches on their walls to hang their stockings on, or fake fireplaces by hanging a painting or drawing of one on their wall.
Use Your Windows: You can decorate your windows with fake snow, lights, and other decorations to show your spirit. You can hang your cards on a string across the top or the bottom of the window for that extra holiday cheer.
---
---