Our Latest Picks For Home Improvement & Design Books
Itching to make a change to your home? Get inspired with one of our best book picks for home improvement and design this season.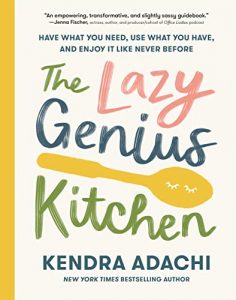 The Lazy Kitchen Genius: Take control of your kitchen with this sassy New York Times Bestseller. Popular Lazy Genius expert and bestselling author Kendra Adachi helps you figure out what matters most to you in the kitchen—whether that's flavor, convenience, or something else entirely. She guides you on how to feed people with efficiency and ease and walks you through how to apply a simple, actionable five-step process—prioritize, essentialize, organize, personalize, and systemize—to multiple areas of your kitchen, empowering you to enjoy your kitchen the way you've always wanted.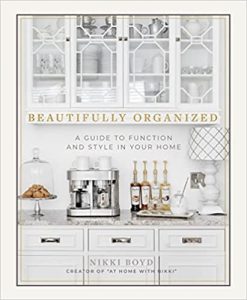 Beautifully Organized: Let Nikki Boyd help you transform your home into a space that's decluttered and calming for your whole family. We all complain about clutter, but often do nothing about it. We're overwhelmed and stuck. In this gem of a book, Nikki Boyd will walk you through her 5 simple steps to transform every room in your home, advise you on how to create a welcoming atmosphere for family and friends and provide interior design inspiration with gorgeous, inspirational photography on every page.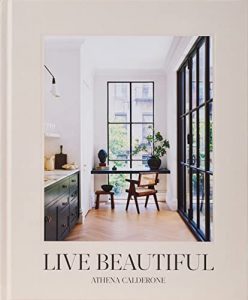 Live Beautiful: Author Athena Calderone takes you on a beautiful journey of interiors. In Live Beautiful, Calderone taps into her international network of interior decorators, fashion designers, and tastemakers to reveal how carefully crafted interiors come together. She also opens the doors to two of her own residences. With each homeowner, Calderone explores the initial spark of inspiration that incited their design journey. She then breaks down the details of the rooms—like layered textures and patterns, collected pieces, and customized vignettes—and offers helpful tips on how to bring these elevated elements into your own space. Filled with gorgeous photography by Nicole Franzen, Live Beautiful is both a showpiece of exquisite design and a guide to creating a home that's thoughtfully put together.
---
---