5 Fun Weekend Getaways In Ontario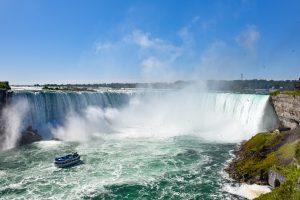 Niagara Falls – While some may consider it a bit tacky and full of too many tourists, Niagara Falls can be a great weekend getaway pick. Enjoy the vibrant nightlife, spas, golf and amusement parks.
Toronto – Toronto is a great pick for a weekend getaway. Enjoy the countless museums, art hubs, shopping and sports venues. Check out a Jays game if you can!
Prince Edward County – One of the most charming places in Ontario, Prince Edward County is an island in Lake Ontario where you can enjoy arts, nature, fine dining and so much more. Its a great place to relax and re-charge.
Ottawa –  The nation's capital is the perfect place to experience some of the country's best attractions, celebrations and flavours in one welcoming city. With its unique blend of urban and rural beauty, year-round outdoor activities, and vibrant neighbourhoods, Ottawa is a great weekend getaway pick.
Muskoka – Considered by many to be one of Ontario's most beautiful areas, Muskoka has hundreds of things to see and do year-round. From canoeing the morning sunrise to a sunset boat cruise, its easy to connect with nature and just relax.
---
---