The Most 'Anxious' Cities In North America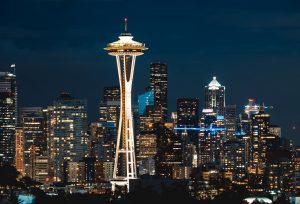 Are you highly stressed? Worried about family, work or finances? These are indeed trying times for many and when it comes to being anxious or stressed out, there are some cities with more anxiety than others.
The Seattle Times analyzed data from the Census Bureau (Household Pulse Study) and found the most anxious city is Seattle with 54.5% of the Seattle population reported feeling stressed. The second-most anxious city was Houston, with 50.5% of the population reporting those feelings, the paper found. See below for the full list of the 10 top most anxious cities.
Seattle
Houston
Boston
Philadelphia
San Francisco
Washington, DC
Chicago
Phoenix
Los Angeles
Detroit
---
---