Tips For A Safe Halloween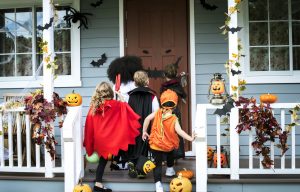 Make it a fun and safe Halloween this year with these easy tips.
Ensure the kids can be easily spotted while on streets and sidewalks. Add reflective material to different areas of a costume to make it easier for drivers to see your child.
Ensure your child is dressed appropriately for the weather. Layers are a great option.
Don't let anyone wander alone. Make it a point to stay in a group.
If handing out candy, let children pick out their own piece.
Ensure your home and walkway are well-lit and free of debris.
Avoid using candles in pumpkins.
Consider mixing up your treat options by including things like pencils, stickers or colouring books.
Make sure to inspect all treats before your child indulges.
Set a time/schedule for when your child can have Halloween candy.
---
---