Where To Shop Online For Great Back To School Deals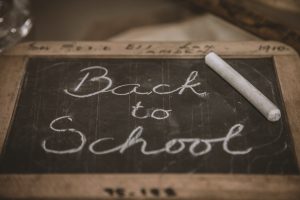 We're well into August and its time to once again begin 'back to school' shopping. With many children returning to the classroom this fall, items like school supplies are again in high demand. Its always great to get a good deal on items the kids need, so we've pulled together some of our favourite places to shop for 'back to school'.
Amazon: No surprise that many moms check out Amazon for deals on items like clothing, books and supplies. With a seemingly endless amount of options, its an easy place to visit (especially if you need something quick).
Claire's: Does your daughter love a good accessory? Claire's has a variety of deals and specials in August. Pick out things like earrings and headbands fast.
Dollarama: If you like buying in bulk or need a lot of supplies, Dollarama's website has a large 'back to school' section.
Walmart: You can't go wrong with a visit to Walmart. Its an affordable option for basics like socks, undershirts and leggings.
The Children's Place: A great site to pick up everyday clothes, shoes and even backpacks.
Old Navy: Known for their frequent online specials and sales, it makes sense to check out Old Navy for clothing and shoes.
---
---