Last Minute Tax-Filing Tips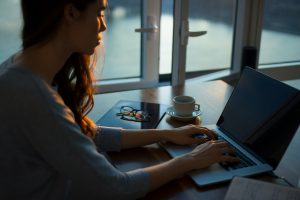 Still haven't filed your taxes? You're not alone. Many wait until the final weeks of April to begin the process (especially if their tax preparation isn't complicated).
Decide if you want to file yourself, hire a tax professional or use a service like H&R Block.
Get access to your CRA account. This will provide helpful info on previous years' filing, T4's and info you may need now. You can also use your CRA account to set up automatic deposits for refunds.
Gather together any receipts for things you may want to write off like business travel.
Did you have any medical expenses? Make sure to find all medical receipts as you can claim them on your taxes.
File on time! There's no excuse for late filing and you could be penalized for it. If you do need to file late, make sure to notify the CRA).
Future tip: Create a folder/binder for all receipts and forms and use it to file important documents throughout the year. Keeping everything in one place will save you precious time next time you file.
---
---