What To Buy In Bulk To Save Money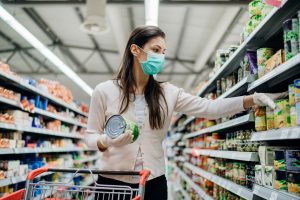 Buying in bulk can save both time and money. While it doesn't work for everyone and may not be effective for some, it really can be a great time and money saver, especially for busy families on the go. See below for some of our favourite household items to buy in bulk.
Pet Food: Pet food can be expensive. If you have the opportunity, buying in bulk can reduce cost and also ensure you have ample supply on hand! Just make sure to monitor best before dates!
Paper Towels & Toilet Paper: Many households go through numerous rolls per month. Consider buying multi-packs to save time and money.
Meat: If you've got the space, consider buying meat in bulk. Vacuum-seal to preserve freshness.
Diapers: Every parent of a baby will tell you baby items are pricey and diapers are no exception. Buying diapers in bulk is smart (just be mindful of sizes to ensure your baby doesn't outgrow sizes you pick up).
Personal Care Items: Items you use everyday like shampoo, conditioner, hand soap, toothpaste, lotion and even makeup can be smart bulk buys. With makeup, just be mindful of expiration dates.
Canned & Dry Goods: Pantry items with a long shelf life like sauces, pasta, rice, tuna, oils and vegetables are great to buy in bulk. Just make sure you have space for items and ensure you buy items you'll actually use.
Batteries & Lightbulbs: It can be super frustrating to need a battery and not have one on hand. Batteries and lightbulbs can sometimes be pricey, so if you see them on sale or available in bulk, consider picking them up.
Office Supplies: Its always great to have markers, paper, pens, pencils and other items on hand (especially if you have kids).
Cleaning Supplies: Laundry detergent and household cleaning supplies are helpful to have readily available.
---
---