Cruise Industry Will Take Years To Recover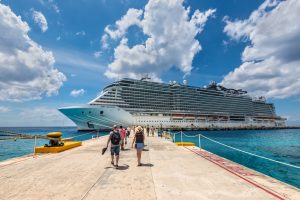 Fans of cruises are a loyal group and many go on more than one cruise in their lifetime. Sadly, the cruise industry is likely to take years to recover from the devastation that the pandemic brought to the travel industry.
The Financial Times reported today that Carnival Corp Chief Executive Arnold Donald anticipates at least two more tough years for the cruise industry, which is unlikely to return to pre-pandemic levels until at least 2023. The cruise company's full fleet might be sailing by the end of this year but it will take longer to recover to pre-crisis revenues, Donald told the newspaper in an interview.
In these times, the travel industry is unpredictable with many countries having different rules, guidelines and protocols. While there is no doubt the cruise industry will eventually recover, it will take time and patience.
---
---