Easy Ways To Entertain Family During The Holidays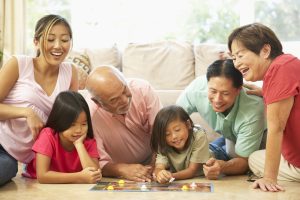 The holiday season can be full of excitement, but it can also lead to stress, anxiety and boredom. With many families off during the holiday season, it can be challenging to keep everyone busy. We've pulled together some of our favourite ways to stay entertained at home during the holiday season.
Games: Board games and card games are a great way to keep families busy (and a welcome break from electronics like iPads).
Zoom: Zoom or Skype family and friends.
Drive: Take a leisurely drive with the family. Many holiday decorations are still up and can be fun to check out.
Crafts: Make some DIY household items. YouTube is filled with videos and how-tos.
Bake: Baking is a great way to keep the kids busy in the kitchen.
Movies: Catch up on holiday films you missed earlier in the month or check out the latest on streaming services.
Clean Out: Take a bit of time to de-clutter high-traffic areas of the house.
Get Outside: Go for a winter hike, nature walk or just hang out in the backyard.
Sports: Strap on ice skates or skis and hit up your local rink/slopes. Sledding can also be a great way to have a fun afternoon.
---
---
SUBSCRIBE NOW
Free to join! Get the hottest fashion, beauty and celebrity news, enter exclusive subscriber giveaways and be the first to receive the full digital version of REAL STYLE magazine.
JOIN NOW!