6 Ways to Support Your Local Small Businesses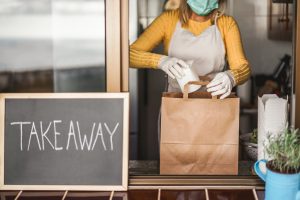 You often hear politicians urging Canadians to support their local small businesses. These 'mom and pop' shops are often the backbone of our communities.
Shop instore or online. There's a good chance the item you may be inclined to purchase from a big box retailer will also be available at your local small business. Check with them first before buying.
Purchase gift cards. Gift cards are a great way to support local businesses.
Speak up. If you had a great experience at a small business, share your story with a positive review online.
Order takeout. Support your local restaurants and order takeout.
Tip. If possible, don't forget to tip service workers. A little goes a long way.
Go virtual. Support your local businesses like art studios and gyms by signing up for online classes.
---
---